Oil price outlook: Crude could top $125 soon, say analysts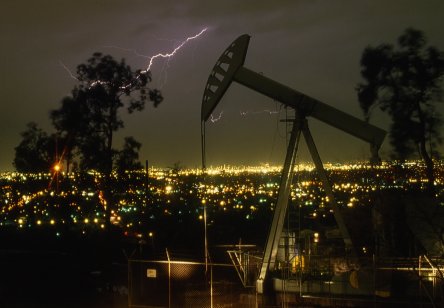 Oil and gas producer Chevron's chief executive Michael Wirth believes the current crude oil price declines will be short-lived.
And he's not alone in expecting higher rates for the fuel. Analysts at UBS foresee crude oil prices topping $125-a-barrel this September.
WTI crude price chart
The price of oil has slid to under $100 a barrel, pulled down by concerns that a global economic slowdown will hit demand for crude.
However, "the tightness in supply hasn't gone away," Wirth told the CNBC Evolve Global Summit this week. "I think it's great for the economy that prices have moderated, but I also see the risks remaining skewed towards the upside."
Brent oil price chart
Crude oil prices "should rise as supply growth lags demand growth over the coming months," according to UBS. "We see the price of Brent crude rising to $130 a barrel by September and trading around $125 through to the middle of 2023," the investment bank said in a 6 July note to clients.
UBS analysts Mark Haefele, Giovanni Staunovo, Christopher Swann and Vincent Heaney attributed their bullish price prediction to three drivers,
Many OPEC+ oil producers continue to struggle to reach their production targets, and the (cartel's) spare capacity to deal with future supply interruptions is dwindling. The group's short-term available spare capacity to decline below two million barrels per day in August.
Disruption of oil from Russia could further restrict global supply. More broadly, Europe's decision to scale back imports of Russian energy looks likely to keep the oil market tight.
China appears to be transitioning toward a less disruptive policy on Covid-19, reducing the likely drop in energy demand. UBS retains a positive view on the outlook for the Chinese economy, which is bucking the global trend of elevated inflation and slowing growth.
Uncertainties loom
"Rarely has the outlook for oil markets been more uncertain," said the International Energy Agency in its latest Oil Market Report, very popular with traders.
"A worsening macroeconomic outlook and fears of recession are weighing on market sentiment, while there are ongoing risks on the supply side. For now, weaker-than-expected oil demand growth in advanced economies and resilient Russian supply has loosened headline balances," the energy watchdog added.
Benchmark crude oil futures tumbled by more than $20/bbl in June as a weakening economic outlook fuelled a broad market sell-off.
Earlier in June, the World Bank (WB) slashed its global GDP growth forecast for 2022. "Compounding the damage from the Covid-19 pandemic, the Russian invasion of Ukraine has magnified the slowdown in the global economy…" it said.
"Global growth is expected to slump from 5.7% in 2021 to 2.9% in 2022 — significantly lower than 4.1% that was anticipated in January."