Oil market movers: Uncertainty over impact of tanker delays
Subscribe to Weekly Highlights
The major market events for the week ahead right in your inbox.
Subscribe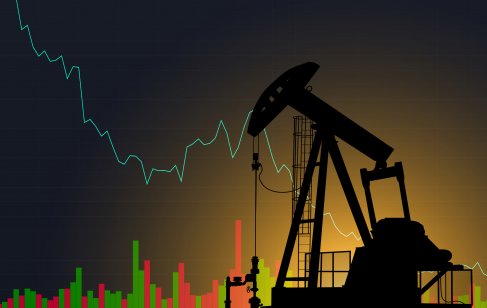 Content
There's a lot of factors to watch influencing the oil market at the moment including lockdowns in China, the economic slowdown and Monday's price cap on Russian oil - a move which has resulted in crude tankers queuing up off Turkey.
Brent crude oil price chart
It comes as Ankara has insisted on proof of insurance from vessels navigating its waters in light of the new $60 limit on Moscow's seaborne oil, imposed by the UK, in partnership with G7 countries, Australia and the European Union.
It prompts the questions - what impact are the export delays likely to have on oil supplies? And on oil prices, if any?
What is your sentiment on Oil - Crude?
Vote to see Traders sentiment!
US crude oil (WTI) price chart
Shipping agency GAC said on Tuesday that average waiting times to transit the Bosphorus strait southbound was four days for vessels longer than 200 metres, according to Reuters news agency.
Osama Rizvi, oil analyst at Primary Vision, talked to Capital.com on Wednesday and shared his view on it.
"The tankers lining up near Turkey might be one of the most potent manifestations of how a G7 price cap will effect the oil markets. It might result in a few delays, that is all. Turkey is being extra careful and taking longer than usual according to P&I clubs that handles almost 90% of cover for global shipping industry.
"But this might not be the case at other ports that are less policed or have lax rules. Therefore, this is the worst that can happen - a few delays. Apart from that I personally do not see much of an effect of this price cap on oil supply. Only effect can be that the direction of oil flows will shift," Rizvi said.
Oil prices fall in frenzied trading
At the time of writing on Wednesday, Brent crude futures were trading down $3.33, or 4%, to settle at $79.35 per barrel - finishing below $80 a barrel for the second time in 2022.
Meanwhile, US crude oil fell $2.68, or 3.5%, to settle at $74.25 a barrel - its lowest price so far this year as investors fled the volatile market.
Oil under selling pressure
Analysts at ING Economics pointed out in a note to clients on Wednesday that oil is coming under selling pressure as concerns over the macro outlook continue to grow, which is likely to be the key driver in the short-term.
"The outlook for 2023 will be very dependent on how the demand story evolves. The 2023 supply picture is still challenging, with expectations of falling Russian supply and continued OPEC+ supply cuts.
"The US is also struggling to deliver the supply growth that many were expecting. The EIA released its latest Short Term Energy Outlook yesterday, where it is estimated that US crude oil supply will grow by a little over 460Mbbls/d in 2023 to average around 12.3MMbbls/d."
ING also noted that there are reports Russia is looking to impose a price floor for its crude oil in response to the G-7 price cap.
"However, there is very little detail on the proposal or when it could be imposed, if at all," the group added.
Related reading