Oil field giant Baker Hughes misses Street expectations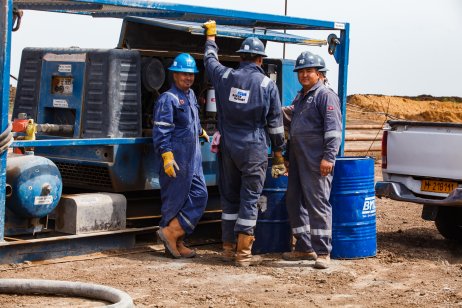 Oil field service giant Baker Hughes reported third-quarter net income of $8m (£5.8m) Tuesday, citing negative impacts from Hurricane Ida, supply chain issues and chemical prices as reasons for the results.
Baker Hughes' stock opened at $26.87. The company's 52-week high is $27.66.
After losing $170m last year, Baker Hughes reported a per-share profit of $0.01.
Earnings, adjusted for one-time gains and costs, were $0.16 a share on adjusted net income of $141m for the third quarter.
Revenue
The Houston, Texas-based company recorded revenue of $5.1bn for the quarter, down 1% sequentially, but up 1% year over year, according to a press release.
These returns were below Wall Street's expectations. Analysts predicted earnings of $0.21 a share and revenues of $5.33bn for the third quarter.
The company's oil field services were hindered by Hurricane Ida, cost inflation in the chemicals business and delivery issues stemming from supply chain constraints. Other segments of Baker Hughes also faced supply chain issues that impacted product deliveries, said CEO Lorenzo Simonelli.
Quarterly orders in the third quarter were $5.4bn, a 5% year-over-year jump.
"As we look ahead to the rest of 2021 and into 2022, we see continued signs of global economic recovery that should drive further demand growth for oil and natural gas," Simonelli said. "However, the pace of growth is being hampered by the Covid-19 Delta variant, global chip shortages, supply chain issues and energy supply constraints".
Cash flow and rig count
The company reported cash flow of $416m in the third quarter.
Baker Hughes' stock has increased 29% since the beginning of 2021 and more than doubled in the last 12 months.
Higher oil and gas prices have persuaded US producers to increase drilling. Baker Hughes rig count jumped to 521 at the end of the third quarter compared with 470 at the end of June.
Read more: Oil's 440% surge looks like work in progress in a warped market