Oil falls as more supply from Gulf of Mexico returns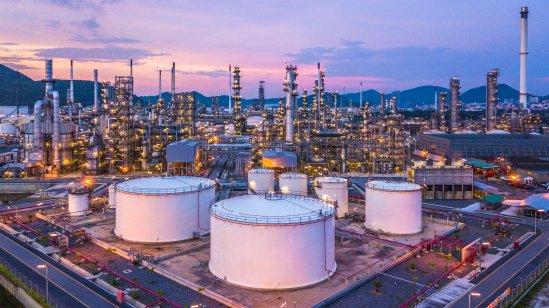 Oil slipped on Friday as more supply from hurricane-hit Gulf of Mexico have returned but concerns about supply disruptions persisted amid an expected recovery in demand.
Brent crude oil prices fell 0.26% to $75.47 a barrel, while West Texas Intermediate dropped 0.25% to $72.38 a barrel.
However, the energy sector is set for its fourth weekly gain and highest weekly close in seven years, Saxo Bank said in its Friday's note.
Tight supply
"Tighter market conditions, led by Hurricane Ida disruptions to crude oil and natural gas production, have triggered fresh breakouts and technical buying from funds. Demand is also improving as the COVID impacts fade once again," the bank added.
US's Bureau of Safety and Environmental Enforcement reported 28.24% or equivalent to 513,878 barrels of oil remain shut-in more than two weeks after Hurricane Ida hit the Gulf of Mexico.
On demand side, weekly data from the Energy Information Administration on Wednesday showed bigger-than-expected drop in US crude oil and fuel inventories.
Slowest recovery
"The comeback of oil and gas production from the storms is the slowest recovery in the history of hurricanes," wrote Phil Flynn, senior analyst at PRICE Futures Group on 16 September.
"This situation shows that we have a very tight supply versus demand situation because the supplies are not coming back online fast enough. We're probably going to see a continued price squeeze," he added.
Read more: Oil prices up after US stockpiles drop more than expected