Oil falls 3.5% to October lows with new Covid lockdowns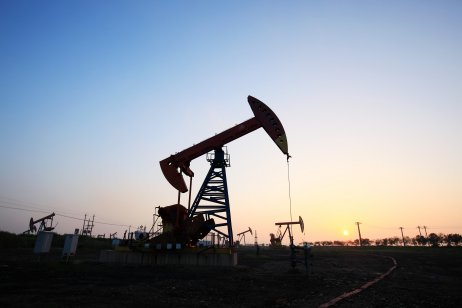 Oil prices are down to a six-week low on Friday as countries such as Australia and Austria announce new pandemic lockdowns amid a surge of Covid-19 cases.
West Texas Intermediate, the benchmark for US oil prices, fell more than 3.5% Friday to $76.11 per barrel, the lowest rate since the beginning of October. The UK benchmark Brent Crude was also down by around 3.5% to $78.40 per barrel, the lowest price since late September.
Prices fell as Austria announced new lockdowns on Friday with Germany warning it could soon follow suit.
Prices at the pump
The decline in oil prices will take a while to trickle down to consumers but could come as a reprieve from the seven-year high gas prices consumers are paying.
National average gas prices are up to $3.41 per gallon with prices reaching above $5 per gallon in parts of California, according to AAA data.
The rising prices may be causing consumers to carpool more or even limit their driving even as in-person events resume, according to Wells Fargo analysts.
Reserve releases
More price relief could be coming as countries release their oil reserves.
China's National Food and Strategic Reserves Administration reportedly said it was releasing its crude oil reserves this week, Deutsche Bank noted in a report this week that was obtained by Capital.com. The US is also weighing a release of its world-leading 600 million barrel oil reserves.
Supply is not keeping up with demand and may not be able to pick up the pace until 2023, commodities analysts at Bank of America said in a report this week that was obtained by Capital.com.
"As global oil demand plunged nearly 10% in 2020, global refining capacity continued to expand, despite closures," BofA noted in the report. "However, the recovery in oil demand in 2021 has far outpaced refinery expansions, and we expect a similar story in 2022 as demand rises 3.5m barrels per day year over year, while capacity grows just 900,000 barrels per day. Only in 2023 does the refining sector start to outpace oil demand."
Read more: Oil prices edge higher on uncertainties of oil reserve release