Oil company profits: Is windfall tax plan spooking investors?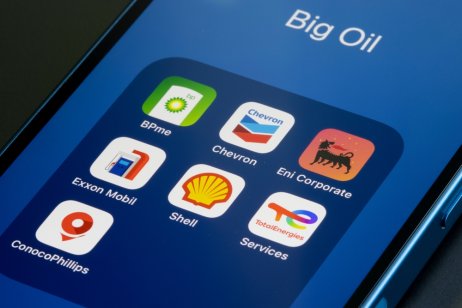 Big oil companies have reported bumper profits for the start of the financial year – and with it has come fresh calls in the UK for the government to impose a one-off windfall tax on them to help tackle the soaring cost of energy bills.
Shell (RDSB) reported record operating profits of $9.1bn (£7.2bn) on Thursday, boosted by a sharp rise in oil and natural gas prices. It marked the highest first quarter level achieved by the firm.
Royal Dutch Shell PLC Class B - GBP - RDSB - GBP CFD
It followed BP (BP) reporting on Tuesday its highest quarterly profit in more than a decade, with it doubling to $6.2bn (£4.9bn) from $2.6bn in the same period last year.
Both sets of results were ahead of analyst expectations.
What is your sentiment on BP.?
Vote to see Traders sentiment!
BP PLC - GBP - BP. CFD
Investor sentiment
"At the moment the UK government has not said anything about windfall tax on the big oil companies – although calls for some sort of payment continue to be vocal," David Jones, chief market strategist at Capital.com, said.
"It is probably something that will unnerve some investors at the moment – given how far the share prices of Shell and BP have already risen this year, the prospects of effectively a one-off penalty may make some investors wary of buying in at current levels," he added.
Jones further noted that the UK government is always proud of its pro-business stance, and because of that, he does not think the windfall tax will be imposed.
Dividend appeal
"It has been an incredible year for companies in the oil and gas sector, with excellent performances. If we look at the return of the Energy Select Sector SPDR (XLE), oil and gas companies are up approximately 50% on average since the beginning of the year," Piero Cingari, analyst at Capital.com, said.
"Many firms have reported a profit and have declared strong dividends, which always appeal to investors. All of this was plainly backed by the skyrocketing spike in energy commodity prices. Oil prices have climbed by 65% in the past twelve months, while natural gas prices have risen by 190% in the US and more than 350% in Europe, as a result of the global energy crisis and the Ukraine war."
US Natural Gas Spot CFD
Oil company winners
Cingari said the sector's major players are Chervon (CVX), Exxon (XOM), BP (BP), ConocoPhillips (COP), Shell (RDSB), and Petrobras (PBR) - with all exhibiting roughly comparable returns this year. However, the analyst noted that French firm, TotalEnergies (TTEF) continues to lag behind them because of its exposure to Russia.
"Looking ahead, the threat of sanctions or bans on Russian exports might add further pressure to the already-tight oil market. Fears of decreased Chinese demand as a result of the lockdowns have only had a minor effect on oil prices. However, the Federal Reserve has attempted to leak a potential slowdown in domestic demand in the United States in the second part of the year, which may be something that the energy market has not yet priced in," Cingari added.
Brent Crude Oil Spot CFD
Windfall tax impact
If a tax windfall is imposed by the British government - what impact will it have on the profits of the big energy firms?
Deirdre Michie, chief executive of Offshore Energies UK (OEUK), said a windfall tax on the UK's energy providers risks adding a UK supply crisis to a global price crisis.
"The calls for a windfall tax are based on one year's profit announcements by oil and gas companies. But oil and gas companies operate on a global scale and produce globally-traded commodities with volatile prices -so some years see them making losses while in others they make profits.
"For example, the global rise in gas prices means the profits of some energy suppliers rose sharply in 2021. But, in 2020 the sales slump caused by the pandemic meant many made big losses. It shows that, if you look at the industry over any single year you would get a misleading picture. The best way to look at industry profits is over several years, averaging out the highs and lows," Michie said.
The OEUK chief also noted that a windfall tax would discourage firms from making vital investments in low-carbon energies.
Carbon Emissions Futures ECFZ22 CFD