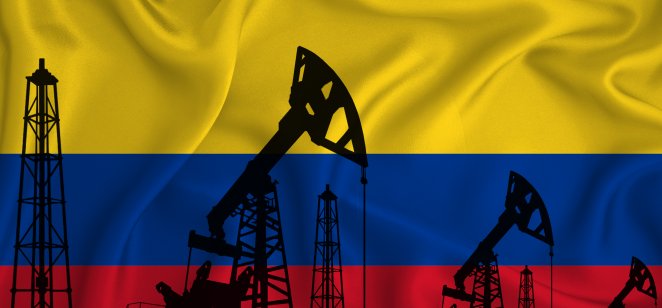 Content
Oil companies watched Columbia's mid-June presidential election with anxiety, as an anti-establishment candidate held commanding poll leads with his promise to oppose big exploration projects and fracking while transitioning towards renewable energy sources.
That anxiety quickly turned to outright fear last Sunday when Gustavo Petro, a former leftist guerilla and later senator, won handily. In his victory speech, Petro called oil a poison and vowed to cease granting exploration licenses.
Big oil companies have exploration and development projects underway in the Latin American country, said one US-based oil executive. But also a tightening supply for American consumers. The oil executive, who spoke to Capital.com on background, said since Russia's invasion of Ukraine, the US has stepped up its imports of Columbia oil.
US Crude Oil Spot CFD
"Under a Petro administration, Columbia's oil industry and US relations are entering a very, very contentious period," the executive said. "For decades, Columbia has been energy independent, and recently the US has been more dependent on it for oil."
The Colombian Petroleum Association, the country's oil industries trade group, estimates without the investment necessary to hold current production levels, the Columbia could become a net importer within half a decade.
The association forecasts a decline in the country's export will lead to an export revenue loss, as a third of Columbia's oil sales now come from imports to the US. It estimates that "if production declines below domestic demand by 2026-27, the government will lose out on $4.5 billion in tax and royalty payments by that time."
What is your sentiment on Oil - Crude?
Vote to see Traders sentiment!
Government protection
Columbia's energy giant Ecopetrol and the administration of outgoing President Ivan Duque, whose term ends in August, have sought to protect the industry.
Earlier this year, the company's shareholders approved lengthening the terms of its nine-member executive board until 2025. But a new administration could try to change the management structure of the state company, according to a J.P. Morgan credit researcher.
Ecopetrol's stock is up 7% in 2022, despite the 42% rise in S&P's energy stock index.
US 500 - US500 CFD
Hardliner
During his campaign, which has been the most vocal on oil matters, Petro said he would only support a gradual transformation of the national energy apparatus and the introduction of new taxes on the sector. Existing contracts, including the 69 exploration licenses granted during Duque's tenure, would also be respected.
Meanwhile, the BBC reported, in Puerto Wilches, a town in the northeast of the country, anti-fracking demonstrators who also support Petro's positions have taken to blocking roads and the entrance to the mayor's office. They demand that local authorities stop the fracking program to prevent what they contend "will be environmental damage."
"Many of the 30,000 people who live here depend on farming and fishing in the adjacent Magdalena River. Graffiti on a wall reads 'Living pleasantly without fracking,'" the BBC reported.
Colombia's highest administrative court said earlier this month that the fracking project could proceed, overturning a ban applied by a local judge, it added.
The project had been temporarily halted after a local civil society organization called Afrowilches – representing Black Colombians in the region – filed a lawsuit.
"We have the right to voice our concerns based on ancestral grounds," Pedro Carvallido, president of Afrowilche, told the BBC.
The demonstrators have faith in Petro's campaign promise of natural resources.
After his election, which has galvanized young voters with pledges to fight against climate change, Petro said he has no plans to soften its stance on fossil fuels.
"Zero fracking and stopping oil exploration are nonnegotiable positions for us," said Alfonso Prada, a senior adviser to Mr. Petro.
$5bn investment
Ecopetrol plans to invest more than $5b a year over the next two decades to diversify into alternative energy. A new administration could decide how much money goes to projects such as fracking for oil or to develop renewable energy, such as solar.