UK's Numis boosted by merger activity in quiet summer for IPOs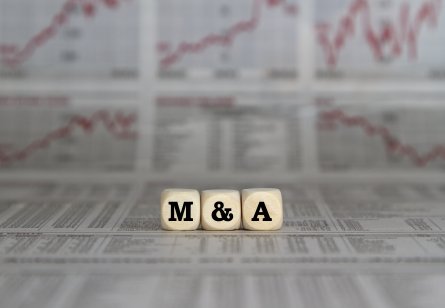 London-headquartered stockbroker and corporate adviser Numis said on Thursday that it maintained its 'positive momentum' and delivered a strong performance in the final quarter ending 30 September of the financial year.
In its latest trading statement, the company said that whilst there was an anticipated pause in initial public offering (IPO) activity and more subdued markets in general over the summer period, this was offset by the completion of a number of significant mergers and acquisitions (M&A) involving Numis in a lead advisory capacity.
The firm added that revenue for the second half would exceed the levels achieved in the second half of 2020 which featured a significant volume of Covid 19 related capital markets transactions.
Full-year revenue is expected to be around £215m ($288.7m) compared with £154.9m a year earlier with the benefit of operational gearing leading to profits significantly higher than the prior year. The company reported a pre-tax profit of £37.1m for the financial year 2020. Investment banking revenues have grown significantly and will be in excess of £150m for the year when compared with the previous years' £101.7m, according to Numis.
M&A activity
Alongside market share gains in its core UK capital markets business, Numis pointed to material revenue contributions from M&A and private markets transactions. Equities delivered a strong second-half performance, although lower than the performance achieved in the first half.
The trading statement said: "Given the favourable market backdrop we increased the capital allocated to our trading books and delivered good, and consistent, trading profits throughout year. Institutional income is ahead of the prior year underpinned by resilient research payments, market share gains and good activity levels in UK equities."
The company said its pipeline remained very strong, and the wider market outlook for Numis was positive. "We expect to launch a number of IPOs in the coming weeks, the capital raising environment is active across both public and private markets, and UK M&A is likely to remain at elevated levels as we emerge from the pandemic," the statement said.
Numis shares rose to 371.4p on market opening before falling back to 361p by mid-morning.
Read more: Allvue postpones IPO citing 'adverse market conditions'