NTPC refutes report it could raise $2bn from IPOs of its units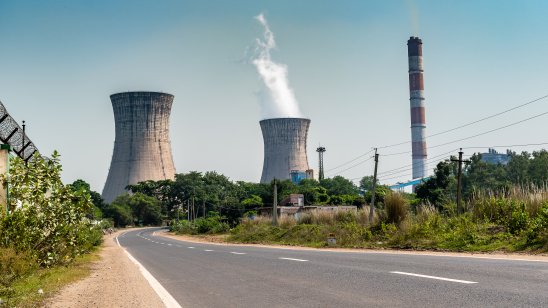 India's largest electricity power producer, NTPC, has stated it is not in talks to raise funds through initial public offerings (IPOs) of its subsidiary companies or to sell its stake in a local joint venture.
In a stock market statement issued Monday, NTPC refuted a report published in the Economic Times that said the company was seeking to raise INR150bn ($2bn, €1.7bn, £1.5bn) by floating three units and by selling its stake in NTPC-SAIL Power Company (NSPCL).
The thermal power producer told the bourses it is not in negotiations to raise the claimed INR150bn.
Meanwhile, NTPC's stock finished 4% higher at INR145.50 on the National Stock Exchange (NSE) following the news, which was published on Sunday.
Economic Times report
The Economic Times had wrongly reported that NTPC proposed to offload shares in NTPC Renewable Energy, its hydropower arm North Eastern Electric Power Corporation (NEEPCO) and its power-trading unit, NTPC Vidyut Vyapar Nigam (NVVN), in addition to reducing its stake in NSPCL.
NSPCL, the joint venture with Mumbai-traded Steel Authority of India (SAIL), supplies electricity to the latter's factories and townships.
Also, prior to its public offering, the news website added, NTPC Renewable Energy will target at least 10 gigawatts (GW) of generation capacity.
Growing clean-energy portfolio
NTPC has a market capitalisation of around INR1.41trn. The stock has gained some 47% so far this year, bolstered by rising electricity demand in Asia's third-largest economy.
Last week, the integrated power generator secured a contract to build a 1.9GW solar power project in the country. The move is part of the coal power giant's plan to grow its clean-energy portfolio.
NPTC has an installed capacity of 66.9GW, including 13,425MW through joint ventures (JVs)/subsidiaries.
Its portfolio of 47 power stations utilises a range of renewable energy sources, including 23 coal-based, seven gas-based, one hydro station, one small hydro, 14 Solar photovoltaic (PV) and one wind-based station, along with 26 JV stations (nine coal-based, four gas-based, eight hydro, one small hydro, two wind and two solar PV.
Read more: Adani Green Energy's shares rise on .5bn Indian renewables deal