NTPC, EDF in clean energy deal, shares rise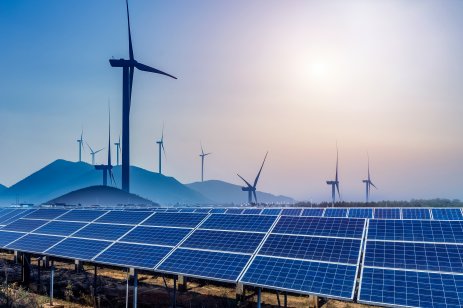 Indian state-owned power producer NTPC Ltd has joined forces with French power major Électricité de France (EDF) for low-carbon energy projects in the Middle East, Asia, Europe and Africa, an exchange update filed on Thursday said. The deal was announced by the French Ambassador to India, Emmanuel Lenain.
NTPC, one of the world's largest coal power producers, aims to jointly bid for international energy projects in India and other countries of mutual interest, the statement said. The venture also aims to make the Indian power market more efficient and carbon-neutral.
Both the companies will also collaborate on knowledge sharing, research and development, technical services and consultancy assignments globally.
Low-carbon energy opportunities
As NTPC prepares to expand its portfolio of renewable energy projects worldwide, the partnership with EDF will support those projects and create more mutually constructive investment opportunities, the statement said.
"We are excited to join forces with NTPC and work on low-carbon energy opportunities in India and other growth markets. Now operating in around 25 countries, EDF has a global track record and we look forward to unlocking further collaboration opportunities with NTPC," EDF explained further.
Both NTPC and EDF will also explore collaboration around technical services, including international consultancy assignments, and will consider the possibility of pursuing pilot programmes in the clean energy sector together.
Shares rise
The NTPC share price hovered close to its 52-week high at INR145.65 during early trades on Thursday following the news, up by 0.50%.
The stock had rallied after Bloomberg had reported on 3 October that NTPC was planning to sell shares in three of its units via an IPO. This was subsequently denied by NTPC which further fuelled the stock price.
The Financial Express newspaper had also reported that as part of its asset monetisation plan, NTPC was planning to float IPOs of its wholly-owned subsidiaries, NTPC Renewable Energy, North Eastern Electric Power Corporation and NTPC Vidyut Vyapar Nigam. The report also said that NTPC is planning to exit NTPC-SAIL Power Company, a 50:50 joint venture between NTPC and SAIL, which owns 814MW of captive power plants at SAIL's steel manufacturing units at Durgapur, Rourkela and Bhilai.
Read More: Reliance Retail to launch 7-Eleven stores in India, shares rise