Novo Nordisk (NVO) snaps up Dicerna (DRNA)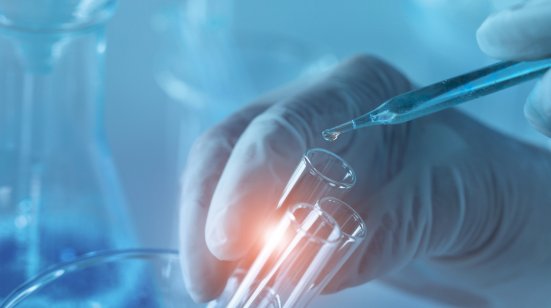 Novo Nordisk has confirmed "a definitive agreement" to buy Dicerna Pharmaceuticals. The Danish drugmaker and healthcare player will pay $3.3bn (£2.4bn) )for the biopharmaceutical company which focuses on gene disease medicines.
Novo Nordisk says the buy-out is based on a $38.25 per share offer. Originally Novo Nordisk partnered with Dicerna in 2019.
Dicerna shares jumped 78.7% Thursday to close at $38.03. The price is still below the 52-week high of $40.14 achieved on 20 July.
The Massachusetts-based company's ribonucleic acid interference (RNAi) platform is a strategic move for Novo Nordisk's existing research technology platforms "and supports the strategy of using a broad range of technology platforms applicable across all Novo Nordisk's therapeutic focus areas" the Danish company said in a statement.
New pipeline hope
The combined synergies should help develop further interest in a range of disease areas and programmes, including chronic liver disease and obesity.
"The acquisition of Dicerna accelerates Novo Nordisk's research within RNAi and expands the usage of the RNAi technology," added Marcus Schindler, executive vice president and chief scientific officer of Novo Nordisk.
Under the terms of the agreement Novo Nordisk will initiate a tender offer to acquire all outstanding shares of Dicerna, the Danish pharma giant said.
Novo Nordisk American Depositary Receipts (ADRs) rose slightly on the acquisition news, closing Thursday at $115.03, and are up 61.04% year to date.
Read more: Gold price predictions for next 5 years: will gold return to above Read more: Gold price predictions for next 5 years: will gold return to above $1,800?,800?