Novavax (NVAX) gains despite Covid-19 vaccine setback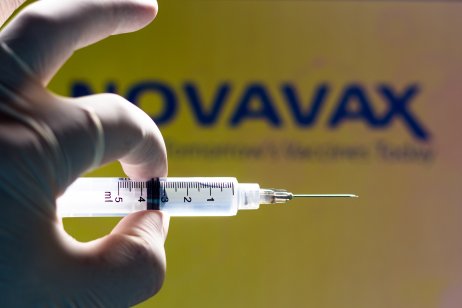 Novavax (NVAX) shareholders have been on a rollercoaster ride since last weekend after the company incurred a setback while developing its Covid-19 vaccine.
The stock has lost considerable value since opening at $217.86 on 26 November, including a more than 13% drop on Monday afternoon that caused the stock to pause trading.
Novavax was up nearly 4% during Tuesday's trading session, reaching $201.54 by 18:10 UTC.
So far this year, the stock has returned more than 78% in value to its investors.
Troubles in India
Regulators in India said on Monday that they are seeking additional information from the company's manufacturing partner before authorising the vaccine.
The setback comes nearly three weeks after the Gaithersburg, Maryland-based Novavax announced it had filed for an emergency use authorisation to begin vaccinating people on the subcontinent.
The regulators told local news outlets that some of their concerns include Novavax seeking to correct data in its Phase 2 and 3 studies in the US and UK.
However, regulators have approved the vaccine for use in Indonesia and the Philippines.
Omicron vaccine
Despite the company's troubles in India, it is forging ahead with developing a vaccine to combat the new Omicron variant that was discovered by scientists in South Africa.
The company is developing a spike protein version of the vaccine compared to the mRNA versions that are already on the market. Spike protein vaccines address existing protein structures to counter a virus while mRNA vaccines teach our bodies how to make virus-resistant proteins.
Novavax expects to file for approvals in the US, UK and Canada by the end of the year. The vaccine could be available in early 2022.
Overcoming recent dips
Analysts like Kelechi Chikere at Jefferies say the recent losses are nothing that the stock can't overcome.
In a note published on 5 November, Chikere says that while the Covid-19 vaccine is important for Novavax, the company can survive and grow without it.
"We think there are enough events happening for Novavax over the next weeks to months for investors to get excited about and push the stock higher from current levels," the note reads.
Chikere rates Novavax as a "buy" at an average price target north of $175 per share.
Read more: Biotech stocks analysis amid Reddit's #BioWar