Norsk Hydro reports record Q3 earnings on aluminium rally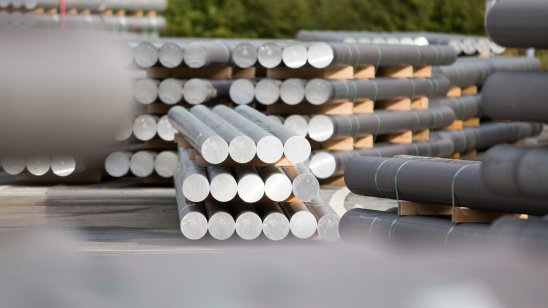 Norway's Norsk Hydro today said it beat its target in the third quarter, with record earnings due to higher all-in metal and alumina prices and improved upstream volumes.
Earnings before interest, taxes, depreciation and amortisation (EBITDA) were NOK7,219m (£627m, $864m) in the period, up from NOK3,100m in the third quarter of 2020.
Hydro, the company's renewable energy business, reached its 2021 improvement target of NOK5.1bn but was impacted by dry hydrological conditions resulting in lower power production volumes in Energy.
Aluminium soars
The price of aluminium has increased sharply since April, climbing above decade highs in July and August and reaching levels not seen since 2008 in September.
The material is experiencing robust demand in key segments like building and construction, while energy supply constraints and controls on the smelting industry in China, as well as disruptions in the Atlantic region, have restricted supply. Global inventories were reduced, and the primary aluminium market for 2021 is expected to be in deficit.
This lead to Norsk Hydro reporting a record-high result in aluminium metal of NOK4,263m in adjusted EBITDA for the third quarter.
Metals including copper and zinc have also rallied amid fears of the global energy crunch impacting production, which the International Energy Agency warned of this month.
What is your sentiment on NHY?
Vote to see Traders sentiment!
Higher costs, renewable focus
Norsk Hydro said its increased revenue was partly offset by higher prices of raw materials used for producing alumina and aluminium, including caustic soda, fuel oil, coal, petroleum coke, and pitch.
The company also noted rising energy prices and energy consumption restrictions triggering supply cuts for alloy metals such as magnesium and silicon.
Looking forward, Norsk Hydro CEO Hilde Merete Aasheim said the company would benefit from global sustainability efforts.
"Aluminium has a strong place in efforts reducing global carbon emissions in support of the green shift," Aasheim said. "We see increased demand for aluminium used in customers' solutions to curb emissions.
"Electrification of the transport sector is a driver for aluminium demand. By 2035 it is expected that more than 50% of vehicles sold will be electric, and battery electric vehicles have around 40% more aluminium than a typical combustion vehicle. Hydro is well positioned to capture this longer-term demand in automotive."
Strong year
The company's third-quarter results follow record second-quarter EBITDA of NOK6,598m and improved first-quarter EBITDA of NOK5,182m.
Its share price is up 76.99% so far this year and 171.19% on a year ago.
Read more: What's next for aluminium after 10-year highs?