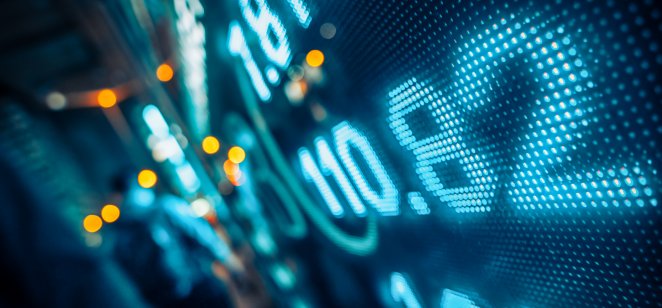 Content
The NSE Nifty 50 (India 50) could trade choppy on Tuesday with a positive bias, analysts told Capital.com. With most of the Nifty firms having announced their earnings, investors would look at global cues such as the US Federal Reserve's commentary on inflation and the energy crisis in Europe.
Mahindra & Mahindra share price and ICICI Bank share price could react to news flow from those counters, which could influence the National Stock Exchange index.
HCL Technologies' counter will be in focus ahead of the company's annual shareholder meeting on Tuesday.
"Technically, the winning streak in the index has brought it towards the sloping trendline on the weekly chart, which might be considered as the major hurdle for the index in the near period. Also, the recent upward move has been vertical in nature, so one should not rule out the possibility of profit booking at the critical resistance zone.
And any sort of correction in the upcoming week should be considered healthy post such a strong rally, as structurally, we may get a higher bottom," Osho Krishan, senior analyst (technical & derivative research) at Angel One said.
India's retail inflation, as measured by the Consumer Price Index (CPI), eased to a five-month low of 6.71% in July, down from 7.01% in June. Separately, the country's factory output, measured through the Index of Industrial Production (IIP), recorded a 12.3% rise in June.
"Going ahead, with the earnings season behind us, the performance of global markets will be the focus for cues," Ajit Mishra, vice president (Research) at Religare Broking said.
"The market will also attempt to interpret the timeline for future rate hikes. The balance of trade figure, which is set to be declared next week, is another factor that the home market will be observing," Apurva Sheth, Head of Market Perspectives at Samco Securities said.
What is your sentiment on Oil - Crude?
Vote to see Traders sentiment!
| | |
| --- | --- |
| Long position overnight fee | -0.1782% |
| Short position overnight fee | 0.1325% |
| Overnight fee time | 21:00 (UTC) |
| Spread | 0.005 |
| | |
| --- | --- |
| Long position overnight fee | -0.0156% |
| Short position overnight fee | 0.0055% |
| Overnight fee time | 21:00 (UTC) |
| Spread | 0.18 |
| | |
| --- | --- |
| Long position overnight fee | 0.0235% |
| Short position overnight fee | -0.0429% |
| Overnight fee time | 21:00 (UTC) |
| Spread | 0.03 |
| | |
| --- | --- |
| Long position overnight fee | -0.0115% |
| Short position overnight fee | 0.0026% |
| Overnight fee time | 21:00 (UTC) |
| Spread | 0.020 |
Hot stocks
Mahindra & Mahindra
Mahindra & Mahindra on Monday announced plans to launch five new electric Sports Utility Vehicles (SUVs) in India and across global markets, with the first four expected to hit the road between 2024 and 2026.
With increased consumer awareness and government support in place, it is the opportune time to enter the electric passenger vehicle segment, Mahindra Group Chairman Anand Mahindra said at an event in London. The company would introduce the first of the five e-SUVs towards the end of 2024, starting with the Indian market, a local media report said.
ICICI Bank
ICICI Bank became the sixth Indian company to breach INR6tn ($75bn) market capitalization, with its stock prices surging nearly 17% during this year.
The lender joins the elite list of firms that includes Reliance Industries, Tata Consultancy Services, HDFC Bank, Infosys and Hindustan Unilever. On Friday, as per exchange data, the bank's market capitalisation stood at INR6.10tn, while its shares closed up 1.99% at INR876.85.
Nifty on Friday
On Friday, Nifty ended up 0.22% at 17,698.15, buoyant on favourable cues from the both domestic and global front.
"The choppy movement continued in the market at the highs on Friday and Nifty closed the day higher by 39 points amidst a range movement. A small positive candle was formed on the daily chart with minor upper and lower shadow.
Technically, this pattern indicates a formation of high wave type candle patterns. Having formed this pattern within a narrow range movement, the predictability of this pattern could be less," Nagaraj Shetti, technical research analyst at HDFC Securities said.
Read More