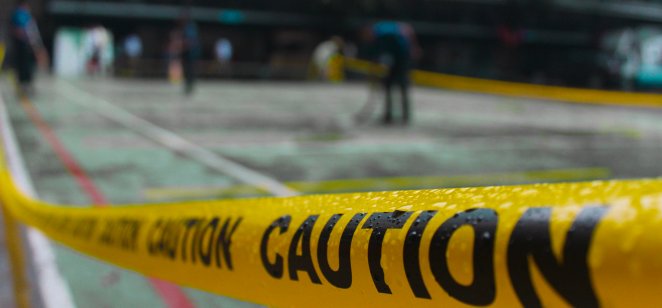 Content
NSE Nifty 50 index (India 50) looks to remain volatile on Wednesday's session with a cautious outlook over sluggish economic growth, analysts told Capital.com. The uncertainty of the Russian war, and its impact on crude oil, is still a looming threat, they said.
"Having sustained above the important area of 15750-15800 levels, there is a possibility of further upside from here towards the next important resistance of 16180 levels (opening downside gap of 13 June)," Nagaraj Shetti, technical research analyst at HDFC Securities said.
Asian paints share price and Adani share price shall assume focus on Wednesday over corporate governance and capital expenditure news.
"If we compare Tuesday's close to the previous close, we may see the Nifty ending marginally in the green but practically the market has managed to close at the highest point of the day; bodes well for the bulls. For the coming session, 15,750–15,700 remains to be a strong support zone and till the time we do not slide below it, one should continue with a buy-on decline strategy," Sameet Chavan, chief analyst-technical and derivatives at Angel One said.
"On the flipside, 15,925–16,000 is to be considered a sturdy wall. As of now, there is no indication of the market surpassing the 16,000-mark but the moment we do it, we are likely to witness a strong short covering rally in the market. Till then 16,000–15,700 would be the immediate range for the benchmark index," Chavan added.
Hot stocks
Asian Paints
Investors would keenly watch Asian Paints' annual general meeting on Wednesday, after two proxy advisory firms recommended shareholders to vote against the reappointment and modified pay structure of its chief executive officer and managing director Amit Syngle. The proxy advisory firms – Institutional Investor Advisory Services and InGovern Research Services – who provide advice to shareholders, had cited lack of disclosures on salary as reason, according to a local media report.
Adani Enterprises
Adani Enterprises' subsidiary Adani Copper Tubes and 14 other companies were selected in the second round for incentives under the INR62.38bn production-linked incentive scheme offered by the government. These companies have pledged investments of INR13.68bn to manufacture air-conditioner components and LED bulbs, according to a report.
Nifty on Tuesday
On Tuesday, Nifty ended up 0.11% at 15,850.20, after starting the session on a weak note. Among the sectoral indices, oil & gas, metal and auto were the top gainers, whereas banking, consumer durables and telecom ended lower.
What is your sentiment on Oil - Brent?
Vote to see Traders sentiment!
"Markets ended almost unchanged in a volatile trading session tracking mixed cues. Initially, weakness in the global markets was weighing on the sentiment, however, buying in select index majors not only trimmed the losses but also pushed the index in the green. Consequently, the Nifty settled around the day's high to close at 15,850 levels," Ajit Mishra, vice president (Research) at Religare Broking said.
"Markets are trading largely in sync with their global peers and seeing selective participation so far. Auto pack tops our list of preferred sectors followed by select stocks from FMCG, pharma and IT pack," Mishra added.
Read More