UniCredit shareholders gather to vote on CEO's new pay scheme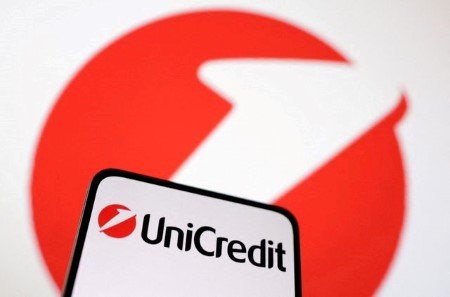 MILAN, March 31 (Reuters) - Shareholders in UniCredit CRDI.MI met on Friday to vote on a new pay scheme for Chief Executive Andrea Orcel designed to reward outperformance with a 30% pay raise.
Investors with 68.9% of the bank's capital were in attendance, the bank said.
German insurer Allianz ALVG.DE, which holds a 5.16% stake behind BlackRock's BLK.N 5.9%, has already thrown its weight behind the proposal.
However, leading governance advisers Institutional Shareholder Services (ISS) and Glass Lewis have recommended rejecting the new pay package.
In a letter of reply , UniCredit has told proxy advisers that their recommendation to reject the new remuneration policy would result in higher fixed pay for Orcel without a more challenging performance framework.
The proposed new remuneration structure boosts Orcel's pay package by 30% if he beats a new set of targets for 2023, while penalising underperformance more than in the past.
Hitting the targets would see Orcel's pay unchanged at an overall 7.5 million euros ($8.2 million), with a reduction in the bonus component offsetting a 30% increase in the fixed part to 3.25 million euros.
The fixed pay increase is a board decision upon which shareholders have no say, so rejecting the changes would result in the fixed salary rising without this being part of a new pay structure.
($1 = 0.9187 euros)
Reporting by Valentina Za,
Writing by Keith Weir, editing by Gavin Jones