GE sticks to 2023 earnings forecast amid renewable energy troubles
By Reuters_News
11:34, 9 March 2023
Subscribe to Weekly Highlights
The major market events for the week ahead right in your inbox.
Subscribe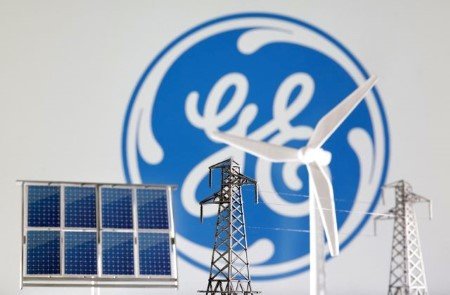 Adds more detail, background
By Rajesh Kumar Singh
CINCINNATI, Ohio, March 9 (Reuters) - General Electric Co GE.N on Thursday reiterated its earnings outlook for this year as booming demand at its aerospace business is expected to make up for challenges at the company's renewable energy business.
Ahead of an investor meeting later in the day, the company said it expected an adjusted earnings of $1.60 to $2.00 a share in 2023, with high-single-digit revenue growth.
A jump in air travel demand has driven up sales at its aerospace division, which makes and services engines for Boeing BA.N and Airbus AIR.PA jets.
GE estimated that the business is set to produce double-digit revenue growth this year, translating into an operating profit of $5.3 billion-$5.7 billion.
But GE Vernova, the company's portfolio of energy businesses, which includes renewables, is expected to report an operating loss of between $200 million and $600 million in 2023, GE said.
GE's renewable energy business has failed to turn a profit in the past eight quarters due to a combination of weak demand, higher raw materials and labor costs and supply-chain pressures.
This performance has cast a shadow over the company's plan to spin off GE Vernova into a separate company next year.
In a statement, GE Chief Executive Larry Culp on Thursday reiterated the spin-off plan, saying the energy businesses are "preparing to stand on their own sometime in early 2024."
The Boston-based industrial conglomerate said it is "transforming" its renewable energy business and expects profitable growth in the long-run.
Reporting by Rajesh Kumar Singh in CINCINNATI, Ohio. Editing by Jane Merriman