New vehicle prices reach record for fifth consecutive month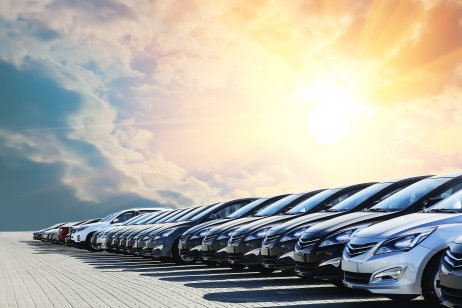 August marked the fifth consecutive month that new vehicle prices hit an all-time high, according to Kelly Blue Book.
At an average transaction price (ATP) of $43,335, August 2021's new vehicle sales total was more than 10% higher than a year ago. At the same time, just over one million cars were sold last month, marking the lowest total in a decade.
"The automotive industry is still reeling from the extraordinary circumstances of the last year and a half, setting new records seemingly left and right," Kayla Reynolds, analyst for Cox Automotive, said in a press release.
"With the ongoing inventory challenges that auto manufacturers are facing across the board, coupled with historically low incentive spending, car shoppers end up being the ones paying the price, quite literally. New car prices just continue to climb, month after month," she continued.
Tesla leads the way
Even though Porsche continues to have the highest ATP overall at over $96,000, Tesla led the way in ATP growth in August.
According to Kelly Blue Book, Tesla saw its ATP grow by more than 11% between July and August, topping out at $54,547 for the month.
Shares of Tesla were flat during Tuesday's trading session, finishing up 0.2% at $744.49 per share.
At the other end of the spectrum, Stellantis, which owns brands like Chrysler and Fiat, saw its ATP fall by 2.6% month-over-month.
When compared to last year, the ATP for Fiat fell by more than 5% and now sit at $27,000 — making the car one of the most affordable on the market.
What is your sentiment on F?
Vote to see Traders sentiment!
Electric vehicles
Despite Tesla's ATP climb, the electric vehicle market experienced broad price declines in August, primarily due to new entities entering the market.
Over the last month, Ford has launched its electric Mustang, Chevrolet released the Bolt EUV, and Volkswagen released its ID4.
Even the Porsche Taycan, one of the most expensive electric vehicles on the market, saw its ATP decline. Last year, the car retailed for more than $150,000. This year, its ATP was just over $123,000, a dip of more than 19% year-over-year.
Read more: US vehicle sales increase despite climb in prices