Netflix close to acquisition of 'Willy Wonka' creator Roald Dahl's works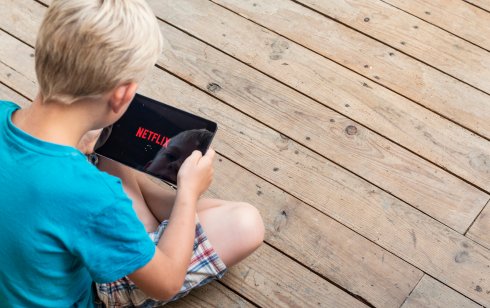 Netflix is nearing what is expected to be the largest acquisition in the video streaming service's history for the works of British author Roald Dahl – known best for his Charlie and the Chocolate Factory books and films.
The deal is set to be announced in the coming days, according to a report from Bloomberg. A price was not disclosed but it is expected to be larger than the $500m–$1bn price tag Netflix paid back in 2018 for a three-year deal that allowed the company to make animated shows based on Dahl's material.
The purchase is an opportunity for Netflix to turn Dahl's line of children's stories that also appeal to adults into new streaming series. Dahl saw his Willy Wonka & the Chocolate Factory series become a box office success in 1971 and after his death in 1991 stories such as Matilda, James and the Giant Peach and Fantastic Mr. Fox became Hollywood success stories, along with a second Willy Wonka feature.
Netflix shares closed down 0.4% at a price of $573.14 per share on Tuesday.
Mergers and acquisitions
Netflix has preferred to grow organically or through licensing agreements and has generally stayed away from big splashy M&A deals. The company has generally balked at investor suggestions to engage in the buyout frenzy running rampant across the media industry.
For example, Amazon is bolstering its streaming service in a buyout of MGM Studios for $8.45bn while AT&T's WarnerMedia announced plans to merge with Discovery in a $43bn deal earlier this year. Those deals followed on from tie-ups between Disney and Fox, as well as CBS and Viacom in 2019.
"We don't believe this consolidation has affected our growth much, if at all," Netflix told investors in a July letter. "While we are continually evaluating opportunities, we don't view any assets as 'must-have' and we haven't yet found any large-scale ones to be sufficiently compelling to act upon."
In the last decade Netflix has made fewer than 10 acquisitions including those for the Egyptian Theatre on Hollywood Boulevard last year in order to host special events. Netflix's first acquisition of a full company was in 2017, when it bought Scottish comic book company Millarworld.
Netflix is currently making "Matilda," which is an adaptation of the Tony-award-winning musical set to be released in 2022, according to the Internet Movie Database (IMDB). Additionally, Warner Bros. is filming "Wonka," which will tell the tale of a young Willy Wonka played by actor Timothée Chalamet.
Read more: Netflix growth disappoints, company blames pandemic
https://twitter.com/business/status/1448840792806731792