Netflix ad-led subscription model – is it failing to deliver?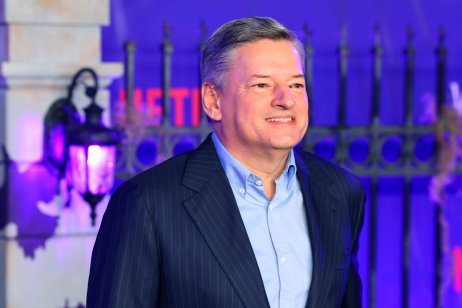 What is in store for Netflix (NFLX) in 2023? It has certainly not been a good 2022 – this time last year the stock stood at around the $604 level and now it is around $290.
Netflix's new cut-price advertising-led subscription tier was meant to be its saviour.
It would bring in more subscribers and help to retain existing ones who were thinking about leaving because they could no longer afford the standard service.
As Russ Mould, investment director at AJ Bell explains not only was it hoped it would it bring in more revenue on the subscription side, but Netflix would also be paid for carrying third party promotions.
Furthermore, the lower price point might even persuade people who previously borrowed a friend or family's account to get their own one.
That was the thinking at least but early reports suggest take-up has been disappointing, sending its share price crashing further – down over 9% last week (and the stock is down 50% over the year).
"Despite having some big name shows that have become water cooler discussion points in the office and on social media, such as Wednesday and the Harry/Meghan documentary, the sign-up rates to the ad-led subscription tier apparently haven't lived up to expectations," Mould says.
He adds: "Reports suggest some advertisers have been offered refunds because Netflix hasn't delivered the expected audience figures".
As Mould stresses, Netflix was not helped by billionaire investor Bill Ackman of Pershing Square who dumped his company's holding in Netflix as soon as the advertising plan was announced, saying its business model had changed as advertising income was unpredictable.
"Many people mocked Ackman after Netflix's share price then soared, but they're not looking so clever now," Mould says.
Netflix share price chart
One of the problems with Netflix is it's tendency to send out mixed messages.
For instance, Netflix co-Chief Executive Ted Sarandos has stated he does not see a path to profitability in live sports on the streaming service.
He has, reasonably, pointed out that buying rights is expensive.
Sarandos recently claimed Netflix had been able to add subscribers without the lure of big sporting events, and claimed he was "confident" Netflix could double in size without streaming live sports – but he did not rule it out entirely.
Rival streaming services Apple TV+ (AAPL) and Amazon Prime Video (AMZN) have added live professional sports coverage.
And it is believed that Netflix has indeed already bid for sports streaming rights - including the ATP tennis tour for some European countries - but dropped out.
According to a report from the Wall Street Journal, Netflix has considered buying lower-profile sports than premier soccer league or NFL (such as cycling and surfing) and given the size of its platform it could boost viewing numbers and popularise these sports.
While purchasing rights for these sports would be significantly cheaper, it is unclear how given the broad choice of sports offering to viewers already, how, if at all, these fringe sports could move to mainstream attractions.
In terms of TV generally, Netflix has recently had to cancel a number of shows including Blockbuster and Warrior Nun for failing to live up to ratings expectations.
Brokers sentiment towards Netflix is mixed right now – Marketbeat shows that out of 40 analysts, 20 see the stock as a 'buy' currently.
Perhaps at its current low valuation, they think Netflix is too good to miss. However, 16 brokers rate the stock a 'hold' and 4 as a 'sell'. The consensus price target is $320.47.