Nestlé (NESN) trims L'Oreal (OR) stake in an €8.9bn deal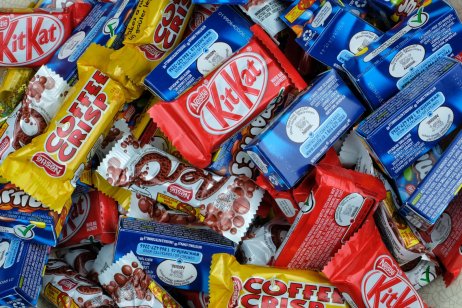 Nestlé (NESN) is set to trim its stake in L'Oreal (OR) from 23.3% to 20.1% in an €8.9bn ($10bn) buyback deal for the French cosmetics company. L'Oreal will pay €400 per share with a mixture of cash and debt.
Nestlé – which controls a wide range of brands from S Pellegrino to Nespresso and Purina – has been expected to sell shares back to L'Oreal for some time. The fit and feel of L'Oreal within the Nestlé brand stable have been subject to much scrutiny over the years as there is little common ground between the two companies.
No board change below the skin
In a release to the market this morning, Nestlé said it remained "fully supportive" of L'Oreal's value creation strategy and will keep its two positions on L'Oréal's board of directors.
Meanwhile, Nestlé says it will replace its existing share buyback program with a new plan expected to commence on 3 January 2022. "Under this new program, Nestlé plans to repurchase CHF 20bn [$21.6bn] of its shares over the period 2022 to 2024." The company expects to buy around CHF 10bn of shares in the first twelve months of the scheme.
Nestlé shares opened at CHF 123.22 this morning in Zurich, up 1.70% on the previous close. A little after 09:00 CET (UTC+1), they were trading at around CHF 124.
The deal means the Bettencourt Meyers family will see their L'Oreal stake climb from 33.3% to 34.7%. L'Oreal shares were up 1.2% this morning in Paris at €430.10. L'Oreal's stable of brands includes Garnier and Maybelline.
Read more: Elon Musk hits out at EV incentives in Build Back Better Act