Natural gas futures higher amid a winter freeze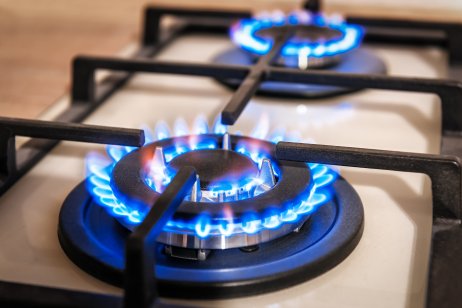 With nearly 80 million Americans under winter weather advisories, natural gas futures were warming up Wednesday afternoon.
At 12:30 p.m. EDT (UTC-5) Wednesday, February deliveries on the New York Mercantile Exchange were nearly 3.5% higher to $3.84MMBtu.
On Tuesday, gas reached a high of $3.94MMBtu, but, by closing, February contracts fell sharply as mid-January weather patterns were volatile. Investors optimistic about the market were hoping to profit after weeks of declines.
Overall, natural gas futures were down $0.34 last week, according to the US Energy Information Administration, to $3.172 MMBTU.
Storage draws
"The mild weather that plagued most of December is not expected to last… storage withdrawals for the 2021-22 season are predicted to actually exceed that of the five-year average well into January," according to a daily briefing from Gelber & Associates, an energy consulting company in Houston, Texas.
Overall US gas production averages dropped from 96 billion cubic feet daily to below 94Bcf/d. Gelber wrote that the decline occurred across all primary natural gas-producing basins - Appalachian, Haynesville and Permian. Preliminary reports state several reasons for the decrease – seasonal start-of-the-year declines, plant turnaround, and operational issues due to colder weather hitting Texas.
"Regardless of the reason, prices have responded positively to the short-term falloff in production - in recent days, prices have crept upwards to the $3.81 mark, approaching the upper band of the $3.60-$4.00 range," Gelber reported Wednesday morning.
Banner year
It's accurate to describe natural gas futures as yo-yos in 2021, but they were up 47% at the end of the year. It was the best performance in five years and could be attributed to higher cooling demand during the summer months, hurricane-related disasters, and strong liquified natural gas exports.
However, there's been a great deal of uncertainty in the market, which will likely continue into the new year. Warmer than usual weather in the November and December heating season has investors a bit hesitant.
Despite the weather forecast of even more winter cold this weekend, shares of natural gas companies were declining Wednesday afternoon. SilverBow Resources (SBOW) stock dropped more than 1.50% to $23.57, Comstock Resources (CRK) plummeted nearly 5% to $8.40. Ranger Resources (RRC) was up slightly to $18.82 and Chesapeake Energy (CHK) was trading at $67.96, up 1.77%
Read more: Natural gas generates high profits for oil companies