Musk says he will join Tesla (TSLA) earnings call in January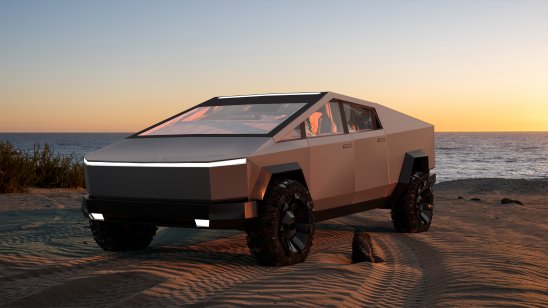 Tesla CEO Elon Musk may have something "really important" to say in the EV maker's next quarterly earnings call with analysts in January.
At least if you go by his pledge in July that he will skip the calls unless there's something really big he wants to comment on.
After missing a call in October, Musk on Monday revealed his intention to participate once again as he responded on Twitter to a request for an update on the company's Cybertruck project.
"This year has been such a supply chain nightmare (and) it's not over," Musk wrote. "I will provide an updated product roadmap on the next earnings call."
Discussion on Cybertruck expected
Based on his Monday tweet, Musk is expected to discuss the Cybertruck, which was unveiled in 2019 and is expected to be rolled out in 2022. Tesla initially planned to start producing the EV in 2021, but delayed its plans while also postponing the production of an all-electric tractor-trailer.
The Cybertruck is due to be built at Tesla's Gigafactory near Austin, Texas, which is still under construction.
Tesla reported in July that microchip and battery shortages have delayed production of the Cybertruck and the company's proposed semi truck.
What is your sentiment on TSLA?
Vote to see Traders sentiment!
Chip challenges
"So in order for Cybertruck and semi to scale to volume that's meaningful for customer deliveries, we've got to solve the chip shortage working with our suppliers," Musk said in July.
Musk indicated that the company could produce its own chip related to Cybertruck, but added that development of such a semiconductor would take 12 to 18 months.
Tesla plans to roll out its Model Y sedan at the Austin Gigafactory before it produces the Cybertruck there.
Read More: Apple (AAPL), Microsoft (MSFT) test new highs