Music streaming firm Cloud Village sets Hong Kong IPO offer price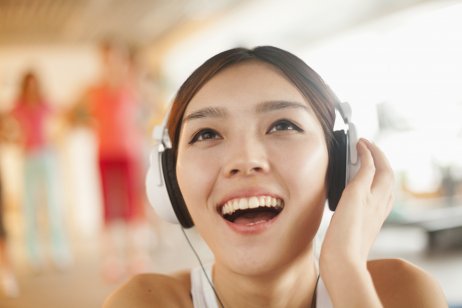 Music streaming platform Cloud Village aims to raise up to HKD3.52bn ($451.6m) via its initial public offering (IPO) in Hong Kong.
Cloud Village will offer 16 million shares, representing 7.7% of total number of shares in issue post-IPO, its parent company NetEase said on Tuesday.
The IPO price for Cloud Village shares is expected to be no less than HKD190 per share and no more than HKD220 per share, NetEase said.
NetEase to hold over 60% of Cloud Village
Parent NetEase may acquire up to $200m worth of Cloud Village shares under the IPO at HKD205 per share, the company said.
NetEase will hold about 61.3% of Cloud Village post-IPO.
If the IPO proceeds, Cloud Village will boast a market capitalisation of between HKD39.47bn to HKD45.71bn, NetEase said.
Option to sell extra 2.4 million shares
Cloud Village has the option to sell an extra 2.4 million shares after the company lists in Hong Kong.
Cloud Village's initial IPO plan was shelved in August amid a sweeping regulatory crackdown by Beijing on China's private sector.
Last week, NetEase announced that Cloud Village had restarted its IPO application with the Stock Exchange of Hong Kong (HKEX).
Loss-making company
NetEase in a stock exchange filing said it expects Cloud Village's net loss for 2021 to "record a substantial increase" compared with a year ago.
The parent company added that it expects Cloud Village to remain loss-making till the end of 2023.
"It (Cloud Village) has been focused on growing its user base via investing in its brand and high-quality content, rather than seeking immediate financial returns or profitability, in order to lay a solid foundation for long-term development," NetEase said.
HKEX approval awaited
Cloud Village intends to use its IPO funds for expansion of its music content library, for investments in artificial intelligence, machine learning and data analysis-related research and development initiatives, for mergers and acquisitions and general corporate purposes.
The music streaming servcie has flagged intense competition in the music streaming industry, dependence on third-party licences, regulatory risks and deterioration in Sino-US relationship as potential risks to the company, among others.
Investors now await the HKEX to green light the IPO.
Read more: Music streaming firm Cloud Village restarts Hong Kong IPO