Munich Re feels the impact of storms Ida and Bernd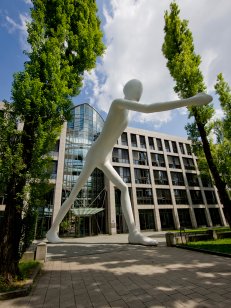 German-based insurer Munich Re posted a profit of €366m ($424m) in its third-quarter results that were released today. This brings its total profits for the first nine months to €2.06bn.
The third quarter saw high claims due to natural disasters. Hurricane Ida caused losses of €1.2bn, while Storm Bernd accounted for a further €0.6bn.
The quarterly result was also affected by around €170m of Covid-19-related losses in life and health reinsurance business, which the firm described as being "higher than expected expenditure".
High losses were also seen in the USA, India and South Africa. There were virtually no pandemic losses in property-casualty reinsurance, a result the firm hadn't expected.
ERGO performance
Within ERGO (a group of insurance companies owned by Munich Re), Covid-19 adversely affected third-quarter earnings by €12m.
Overall, Iosses in the reinsurance field attributable to Covid-19 totalled €680m from the first to third quarter, with around €470m down to life and health reinsurance and around €210m to property-casualty reinsurance. In the first nine months of 2021, ERGO reported only minor losses due to Covid-19.
Munich Re issued a statement on 19 October 2021 saying that it would fall short of its original guidance for the full year because of the increased losses expected as a result of Covid-19.
Munich Re hopes to deliver a consolidated profit of €2.8bn for the 2021 financial year.
What is your sentiment on MUV2?
Vote to see Traders sentiment!
Paris climate goals
Commenting on what has been a challenging year, Munich Re CEO Christoph Jurecka said: "The horrific images of the devastation wreaked by Hurricane Ida and Storm Bernd remain vivid in our minds. Business, government and individuals need to make every effort towards achieving the Paris climate goals in order to slow the pace of climate change and prevent the likelihood of natural catastrophes from increasing any further."
He added: "It is imperative that the Climate Change Conference (COP26) in Glasgow be followed up with immediate action. Munich Re will rigorously implement its ambitious carbon-dioxide reduction targets in its investments, insurance business and own operations. Together, the two weather events – Ida and Bernd – are expected to cost Munich Re €1.8bn. Nevertheless, our annual target of €2.8bn remains within reach, thanks to a gratifying operational performance and high investment results."
Read more: Markets await Eurozone trade data today