Motilal Oswal raises Varun Beverages (VBL) price target by 31%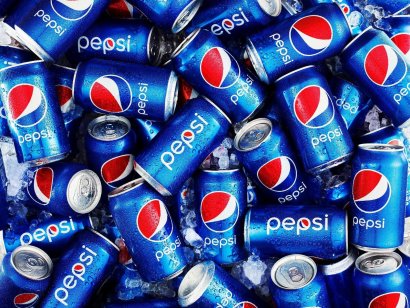 India brokerage and fund manager Motilal Oswal Services Ltd has raised its price estimate for Varun Beverages Limited by 31% on expectations the company will intensify its volume growth along with the broader economy recovery. The brokerage has maintained 'buy' rating on the stock.
Motilal Oswal said its 12-month price estimate is raised to INR1,210 from INR920 earlier, an increase of 31%, for the stock of Varun Beverages which manufactures glass bottles and distributes PepsiCo's beverages in pre-defined territories in India. Shares of company have advanced 85.7% in the past 12 months beating the benchmark NSE's Nifty 50 index which rose 39%.
In the last trading session on 18 Nov, shares closed 2.25% higher at INR951.7 on the National Stock Exchange.
At the time of the coronavirus pandemic outbreak in March 2020, Varun Beverages witnessed strong growth from 'in-home' consumption. Motilal Oswal's report said that with the lifting of lockdown restrictions 'on-the-go' consumption is also growing and is expected to cross pre-COVID levels over the next few months.
"Recent launches, such as Sting and Mountain Dew – Ice, are supporting volume growth and are expected to gain sizable mass over the medium term. Varun Beverages recorded volumes of 10m units in the Sting energy drink in January-June period, more than double that of volumes in all of 2020. In July-September this year as well, Sting with over 700% YoY volume growth has outperformed the market and the overall portfolio.
"Contribution from Sting has increased to more than 5% of overall volumes, owing to the higher acceptance of energy drinks in urban/rural areas – primarily on account of its lower price point versus other energy drinks," Motilal Oswal's research analyst Siddhartha Khemka said.
New launch
Varun Beverages' launch of a new variant – Mountain Dew – Ice', a lemon fruit juice-based drink, launched to compete with Coke's Limca is performing well and the company aims to capture a major chunk of the 600m unit case market of lime drinks.
At the same time, while VBL has seen a sharp increase across raw material prices, it is able to pass on the surge with price hikes which helps in protecting margins.
Varun Beverages is only up to eight months away from operationalizing its new plant in Bihar state, one of the most populous in India. The new plant will significantly help the company to service the eastern region and increase market share, something it was not able to do due to logistical difficulties. The company aims to capitalize on the growing demand in the region for which it has made a capital expenditure of about INR2.85bn. It is also setting up a new plant in Kutwa, in northern Punjab state to manufacture bottles and closures which will be operational by March.
Revenue growth
"We expect the strong recovery to continue going forward as well, led by growing 'out-of-home' consumption with the opening up of offices and traveling activity, volume uptick in new territories, robust growth in newly launched products, and growing refrigeration in rural/semi-rural areas. For the year 2023, we expect a revenue growth of 22%, operating profit growth of 27% and compounded annual growth rate of 59%," Motilal Oswal said.
The 12-month price target of INR1,210 is 40 times the estimated earnings per share of 2023. Outside the home country India, operations of Varun Beverages spanning across five other countries; three each in Asia and Africa. The Asian block accounts for about 81% of the revenues while the rest is from Africa. Over 85% of global soft-drink major PepsiCo's in India are through the association with the company.
Varun Beverages reported a 28.4% YoY volume growth of 153.3 million cases in the July-September quarter. Revenue in the same period grew by 33% INR23.98bn. The net profit increased by 59.7% to INR2.5bn from INR1.6bn led by higher volume growth and additional saving in finance cost.
Read More: ICRA ups India's Q2 GDP forecast after spending boost