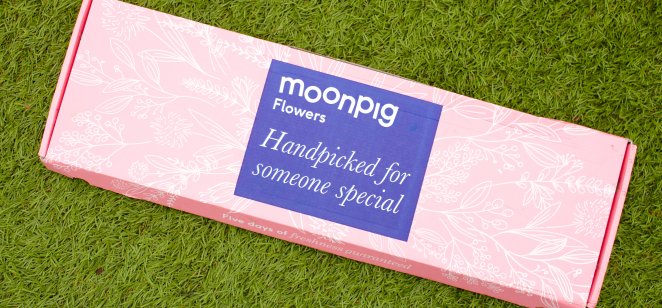 Content
Moonpig (MOON) is one of those companies that promised investors much but has, so far largely failed to deliver.

Shares in the gifting and greetings platform floated at 350p in February 2021. They soared to 430p on day one but have never really threatened either of these levels since and now the Moonpig share price trades around 40% below its listing price.
This morning, in early trading, the Moonpig share price was around the 234p level.
As Danni Hewson, financial analyst at AJ Bell explains, the fall in the Moonpig share price may be due to three factors.
An end to lockdowns and the reopening of bricks-and-mortar competition, niggling worries over consumer confidence and retail spending given inflation and increases in the cost of living.
She says: "Moonpig's valuation reflected a lot of enthusiasm for online shopping plays as they boomed during lockdowns but left little downside protection in the event of anything unexpected happening – and rising interest rates are not usually good news for the valuation of growth stocks either."
Hewson adds: "Right now, Moonpig trades on around 26 times earnings for the year just finished and 21 times for the year just begun – multiples that still represent a big premium to the wider UK stock market."
What is your sentiment on MOON?
Vote to see Traders sentiment!
Full-year numbers from Moonpig next week
Moonpig reports for the full-year next Wednesday and City watchers will be looking to see what the company has to say.
Allowing for the high P/E multiples, as Hewson points out, Moonpig has upgraded its sales forecasts for the financial year twice, once last September and once in April, and it has done so without adjusting margin expectations.
"These full-year results will be judged against that guidance and also in the context of any financial forecasts that chief executive Nickyl Raithatha feels able to give for the new financial year to April 2023."
On the face of it the projected numbers look fairly positive. For sales, Moonpig has steered analysts toward £300m, compared to an initial estimate of £270m to £285m.
That represents a drop from the lockdown bonanza year to April 2021, but as Hewson stresses, analysts are looking for a further increase to £352m in fiscal 2023.
Moonpig's target profit margin is based on earnings before interest, taxes, depreciation and amortisation, (EBITDA). The company's long-term goal is an EBITDA margin of 24% to 25%. Analysts are looking for EBITDA of £71m this year for a 23.7% margin and then £88m for a bang-on-target 25% in the year to April 2023.
This all means analysts are forecasting a headline pre-tax profit of £39m, against £32m last year, with an increase to £49m anticipated in the new financial year.
Moonpig is traditionally cash negative in the first half and cash positive in the second, for seasonal reasons, and net debt was £119m as of last October.
Hewson suggests that analysts will also look to a few other operational metrics to gauge how the business is doing. Average order value was £7.30 in the first half; business from repeat customers was 89% of the total in the first half; and 48% of sales came from gifting, not greeting cards. How will full-year figures measure up?
As a final point, analysts and shareholders will look for an update on the proposed purchase of Smartbox, which owns the Buyagift and Red Letter Days experience gifting platforms.
Read more