Moonpig raises full year expectations after strong sales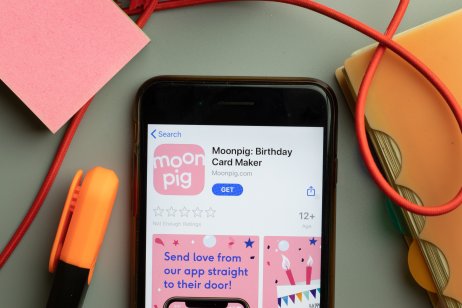 Moonpig, the online greeting card platform, has raised revenue expectations on the back of strong summer trading – despite the lifting of Covid-19 restrictions.
In a trading update ahead of its annual meeting, the company said group revenue for the full year 2022 should be between £270m ($370m) and £285m ($390m).
"Frequency remains elevated following a limited change in consumer mobility through the summer, despite the lifting of lockdown restrictions," it said.
Investing in the business
The company, which also offers a range of gifts through its online home, comprises the Moonpig brand in the UK and the Greetz brand in the Netherlands
According to its update, which covers performance since the end of April 2021, the company has invested at a higher rate in the long-term drivers of the business.
This includes promotional activity "to drive strategic levers" such as app downloads and customer reminder settings, as well as through the development of its technology platform.
Future expectations
Moonpig believes data collected on customer behaviour will provide important insights as people return to offices and conditions normalise.
"At the current time, our view on underlying growth trends, and our medium-term growth and margin targets, remains unchanged," it said.
Read more: UK retail sales slow to six-month low in September