MJ Gleeson (GLE) reveals strong demand for low-cost homes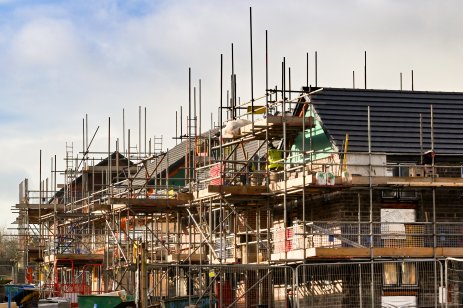 UK housebuilder MJ Gleeson has revealed demand for low-cost homes remains strong and selling prices are still rising.
In a statement ahead of today's annual meeting, the company said it was performing well despite the industry-wide supply problems, rising costs and planning delays.
It also confirmed results would be in line with market expectations, with the sale of at least 2,000 homes being completed in the full year to 30 June 2022.
Higher selling prices
However, the upbeat statement wasn't enough to prevent the stock price slipping 2% to £7.88 during early trading in London.
According to chairman Dermot Gleeson, the average selling price on new reservations since the start of the financial year was 12% higher than during the same period in 2020.
"Strong demand driven by the structural need for more low-cost, high-quality homes for first-time buyers, and our ability to offer attractive levels of affordability to our customers, means the outlook for the division remains positive," he said.
Planning hold-ups
Gleeson blamed continued congestion in the planning system – including staff shortages in council planning departments – for delays to both site acquisitions and start times.
"With an improvement in the planning process, we expect to acquire and open a total of 25 sites during the year to June 2022," he said.
He pointed out land continues to be available at sensible prices and the pipeline remains strong.
"Gleeson Homes has a land pipeline of 15,384 plots with a gross development value of £2.4bn ($3.2bn), of which 7,961 plots are owned and 7,423 are conditionally purchased," he added.
Construction problems
Gleeson noted that the construction sector continued to experience "availability and cost pressures" in relation to labour and material costs.
However, he insisted this hadn't been an issue. "Gleeson Homes has worked closely with its suppliers and subcontractors and has been able to continue building on all its sites," he said.
He also pointed out that Gleeson Land continued to experience strong demand for consented land and had completed the sale of one site since the start of the financial year.
Two sites are being actively progressed to sale, of which one site sale is expected to complete before 31 December 2021.
Read more: Property market benefitting from good demand, says UK builder