Mid-day: Nasdaq hits new high, benchmarks trade mixed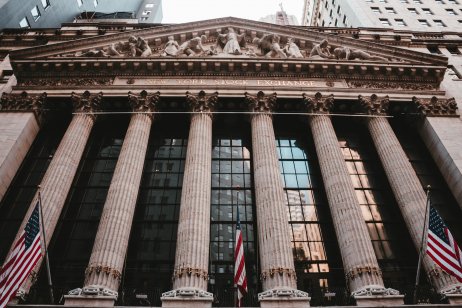 US indices are up and down in Friday trading, as the Nasdaq notches a fresh milestone halfway through the session.
By mid-day, the Nasdaq Composite Index was 0.6% higher, jumping nearly 92 points to almost 16,085. The tech-heavy index established a new intraday record at 16,102.72.
The Nasdaq 100 also made a new milestone by mid-day, powered by a strong start in tech shares. The larger-cap index was 0.7% higher.
The S&P 500 was off by three points, or 0.1%, to around 4,707, while the Dow Jones Industrial Average dropped almost 200 points, or 0.6%, to about 35,670.
Winners and losers: Tech shares mixed
Shares for financial software company Intuit surged almost 10% after showing quarterly results that beat Wall Street's predictions.
Shares for Micron Technology are up over 8% and shares for Advanced Micro Devices are up over 6%.
In other tech stock, shares for Netflix are down 0.05% after being 0.88% higher earlier in the session.
Shares for Zoom are 0.10% lower after spiking 1.53% in earlier trading, while shares of Facebook parent Meta are up 3.56%, and shares for Peloton are 0.81% higher.
In retail, shares for Walmart went up 0.4% Friday, after the company received a bullish boost from MKM Partners' analyst Bill Kirk
Shares for Foot Locker sank 12% despite reporting third quarter adjusted profit and sales that rose above expectations.
What is your sentiment on PTON?
Vote to see Traders sentiment!
Oil: Crude benchmarks fall hard
Oil prices plummeted on Friday as the US and China are expected to release oil from their strategic reserves to boost supplies.
On Friday, Brent crude, the international benchmark, was down 2.5%, to $79.19 a barrel.
West Texas Intermediate (WTI) crude was down 3%, to $76.63 a barrel, and is down 9.5% from its high $84.65 made on 26 October.
Gold: US dollar tempers surging gold prices
Gold futures are rising on Friday but are expected to level off as the US dollar returns to its highest level in about 16 months.
December gold is down 0.15% after its 0.5% drop on Thursday, while December copper added 2% to $4.389 a pound, but still traded down nearly 1.4% on the week.
January platinum is down over 1% at $1,045.80 an ounce, with prices down roughly 4% for the week, while December palladium is down 3.2% to $2,086 an ounce, setting up a weekly loss of 1.5%.
Forex: Euro, sterling outwork US dollar
The yield on the 10-year Treasury note sank over five basis points to around 1.53%, while the ICE US Dollar Index, a measure of the currency against a basket of six major rivals, was up 0.3%, trading around its highest level since July 2020.
On Friday, one US dollar equals 0.89 of the euro, 0.74 of the pound sterling, and 1.26 of the Canadian dollar.
Read more: Crypto prices may have room to run despite recent losses