Microsoft Activision Blizzard takeover: Investors sell 3.7m ATVI shares, losing confidence in MSFT's plan?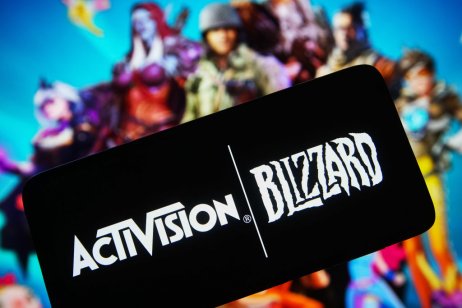 It's a nervous time right now for Microsoft (MSFT) and its deal to take over gaming giant, Activision Blizzard (ATVI) hangs in the balance.
Investors are getting worried, and reports emerged last week that a seller unloaded 3.7 million shares in ATVI, in a move that could indicate a lack of confidence that Microsoft's buyout of Activision Blizzard (ATVI) will go through.
The shares were sold at a price of $72.25, as reported by Seeking Alpha and it seems investors are growing concerned that the deal maybe in jeopardy due to regulatory intervention, that many believe will scupper the takeover.
What is your sentiment on MSFT?
Vote to see Traders sentiment!
Microsoft (MSFT) share price chart
Investor sells ATVI shares at a loss
MSFT, which intends to buy ATVI for $68.7bn (£56bn) at $95 per share is currently plagued by interference, as global regulators look at the legality of the takeover. Reports emerged on 17 October, that this investor had sold his stock in ATVI at an $84m loss, versus the MSFT sale price.
However, the stock sale has done little to move the share price of ATVI is up this year by 8%, but it is still not at the magic number of $95 per share, as investors factor in the prospect that the deal may not go ahead.
Someone reportedly sold off a bunch of Activision stock earlier this week at an $84 million loss compared to the Microsoft sale price. https://t.co/j94C6hfFLY

— AmericanTruckSongs8 (@ethangach) October 19, 2022
Activision Blizzard (ATVI) share price chart
Is the

MSFT

takeover of

ATVI

currently at risk?

There are two main concerns.
Concern no 1: Regulators may scupper the deal
Regulators around the world have been investigating the deal with a fine-tooth comb and the UK Competitions and Markets Authority (CMA), appears to be Microsoft's biggest pain right now. The UK regulatory group is not letting up – the CMA is pursuing the deal and checking to make sure it is above board and allows for healthy competition in the markets.
A statement written on 1 September 2022: from the CMA said: "The CMA has decided, on the information currently available to it, that it is or may be the case that this Merger may be expected to result in a substantial lessening of competition within a market or markets in the United Kingdom. This Merger will be referred for an in-depth investigation unless the parties offer acceptable undertakings to address these competition concerns."
The CMA followed up with the following announcement on 15 September: "The CMA has referred the anticipated acquisition by Microsoft Corporation of Activision Blizzard, Inc. for an in-depth investigation, on the basis that, on the information currently available to it, it is or may be the case that this Merger may be expected to result in a substantial lessening of competition within a market or markets in the United Kingdom."
As a result, the CMA has moved the investigation to phase 2, which is a more lengthy study of the takeover and take up to four months.
On the 14 October 2022 the CMA said: "The issues statement sets out the scope of the inquiry. It outlines initial theories on what might be adversely affecting competition, but it does not set out findings or conclusions. The deadline for submissions on the issues statement is 28 October 2022."
This decision to move to phase 2, which was announced on 14 October, may have led to the investor selling his stock, as concerns grow as to whether the takeover will take place.
With that said, MSFT appears unfazed and in September, MSFT boss, Satya Nadella said he remained confident that approval would be granted.
"But there were a few sweet spots including both Microsoft (MSFT) and Activision Blizzard (ATVI) following a Bloomberg interview with the Microsoft boss Satya Nadella who said he remained confident he'd get approval for his company's takeover of the Call of Duty creator," Danni Hewson, analyst at AJ Bell wrote in a note.
"The UK's competition watchdog has launched a second stage probe of the deal citing concerns about what it might mean for consumers. Will the $69 billion deal get across the line? Investors like a fight and Nadella is clearly up for it himself."
Concern no 2: Sony (SNE) are not pleased
For Sony (SNE), which is the manufacturer and owner of PlayStation, the key conflict comes regarding ATVI's popular game Call of Duty, which MSFT has said would not be made exclusive, once the takeover happens, but SNE does not buy this and believes such assurances from Microsoft (MSFT) are not enough.
Back in September SNE claimed that MSFT'S offer to only allow Sony to keep the game Call of Duty on PlayStation for three years was "inadequate on many levels".
MSFT Gaming CEO Phil Spencer revealed to the Verge, that the company is committed to keeping the Call of Duty on PlayStation for "several more years" beyond the current marketing deal Sony has with ATVI.
This move has not been welcomed by Sony, which believes it is not a long enough commitment and in fact several years, will more than likely mean three.
In a statement to Games Industry.biz, PlayStation Chief Executive, Jim Ryan said:
"After almost 20 years of Call of Duty on PlayStation, their proposal was inadequate on many levels and failed to take account of the impact on our gamers. We want to guarantee PlayStation gamers continue to have the highest quality Call of Duty experience, and Microsoft's proposal undermines this principle."
So, with investors selling off their stock and regulatory concerns growing, MSFT and ATVI remain unnerved it seems by this. Time will tell, however, how long this cool façade will last.