Microchip manufacturer GlobalFoundries to go public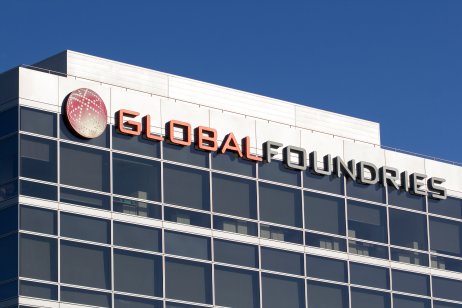 Abu Dhabi-owned microchip manufacturer GlobalFoundries plans to go public on Nasdaq in response to increasing global semiconductor demand.
GlobalFoundries (GF) unveiled its traditional IPO plans on Monday in a US Securities and Exchange Commission registration statement. Abu Dhabi's sovereign-wealth fund Mubadala, currently the sole owner, will sell the shares while retaining substantial control of the company.
GF ranks as one of the world's largest semiconductor foundaries, according to a recent Statista report. The firm manufactures chips designed by other companies rather than its own.
Company operates three US plants, five in all
The company operates three US plants – two in New York state and one in Vermont – among its five facilities. Its Fishkill, New York plant will come off the company's books in 2022 after being sold to On Semiconductor in 2019. GFs other plants are in Germany and Singapore.
The fund created GF after acquiring AMD's manufacturing operations in Dresden, Germany in 2008.
GF is looking to tap into what it called a "golden age of semiconductor demand fuelled by the Covid-19 pandemic following chip shortages that plagued several industries, particularly the automobile and computer manufacturing industries.
"As some parts of the world have started to re-open, these impacted sectors have seen significant increases in new demand, which, when coupled with underlying megatrends not related to the Covid-19 pandemic, such as the electrification of vehicles, have resulted in a significant imbalance between demand and supply," said GF in its registration statement.
Company currently has $9.11bn market cap
Although the supply-demand balance is expected to improve over the medium term, a significant investment is required to keep up with burgeoning demand. GF expects total industry investment to double over the next eight to 10 years.
The company reported revenue of $3.04bn (£2.23) in the first half of 2020, up 12.59% year-over-year from $2.70bn. The company reported revenue of $4.85bn for all of 2020, but that total was down 16.52% from $5.81bn in 2019 and 28.89% from $6.20bn in 2018.
GF's net loss decreased 43.63% to $301m in the first half of 2021 from $534m a year earlier. The company reported losses ranging from $1.35bn to $2.77bn, or $2.70 to $4.70 per share, in the past three years.
According to the registration statement, GF currently has a market capitalisation of $9.11bn but is dealing with $2.18bn in debt.
Read more: Avidxchange targets IPO share price range of $21-$23