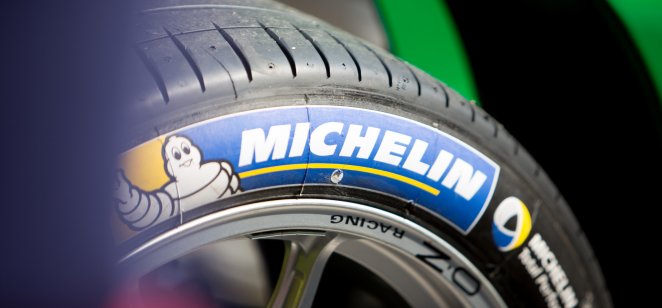 French tyre producer Michelin raised its financial guidelines for this year on Monday 26 July, after strong results in the first half. However, it also warned that growth in the second half of the year could be tempered by the major disruptions in the global supply chain.
Michelin delivered a 19.6% increase in sales during the first half to €11.19bn ($13.18bn), while its segment operating profit went up 4.6 times to €1.42bn. The company also reported a net profit of more than €1bn compared with €137m losses in the first half of 2020.
"As markets continued to recover, the Michelin Group had a very good first half. These solid results should not overshadow the persistent impact of the health crisis, which is causing major disruptions, particularly in the supply chain," said Florent Menegaux, Michelin's CEO.
Higher targets despite less favourable second half
In the first half, Michelin's tyre sales volumes increased by 22.8% compared with the same period in 2020. However, the company expects the growth rate to slow down in the second half of the year as global supply chain disruptions are expected to negatively impact demand.
Michelin expects Passenger car and Light truck tyre markets to expand by between 8% and 10% over the year and Truck tyre markets by between 6% and 8%. The Specialty markets should deliver 10% to 12% growth over the year.
Still, the company has raised its financial targets for the year, mainly on the back of strong first-half results. It is now targeting segment operating income in excess of €2.8bn at constant exchange rates (versus over €2.5bn as previously announced) and structural free cash flow of more than €1bn, up from about €1bn.
Analysts keep positive outlook on Michelin shares
Michelin's shares outperformed the French blue-chip index CAC 40 this year with 27% price growth (against 17% growth for the index) as of 27 July. In the past 12 months, the Michelin stock is up over 45% (vs 32% for the index).
At the current share price of €135.60, Michelin has a market capitalisation of €24.17bn. This stands for a price to earnings (P/E) ratio of 13.4 considering the net profit in the past four quarters, which was almost €1.8bn.
What is your sentiment on ML?
Vote to see Traders sentiment!
The six analysts who issued updates on the Michelin stock in the past two months have target prices of between €136 and €160, implying an upside potential of up to 18%, according to Marketbeat.com data. Notably, JPMorgan Chase recently increased its price target on Michelin to €160 and maintained its Buy rating on the stock.
Meanwhile, Goldman Sachs has the lowest target price – €136 – and a Neutral rating.
Trade Michelin – ML CFD