Metro Bank (MTRO) shares hit as Carlyle quits takeover talks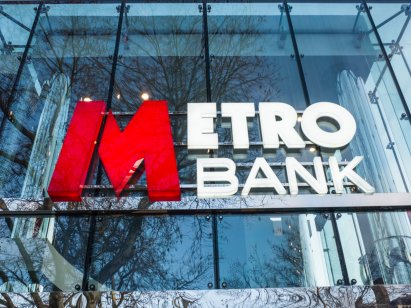 Metro Bank (MTRO) shares fell more than 15% this morning as hope for a bid from US private equity firm Carlyle petered out. Carlyle had a full fortnight – Thursday 2 December, 17:00 GMT – to formally lodge its bid. The private equity firm now must bend to tight City restrictions for six months. It cannot announce another offer in this time.
The Carlyle takeover discussions had given strong support to Metro Bank's share price, which had slipped by more than 50% during the Covid-19 crisis. The Carlyle takeover negotiations saw the challenger bank's share price rise more than 30%, valuing it at more than £240m ($323m, €285m).
Metro Bank undergoes new setback
In 2019 the banking player was shaken by an accounting blunder, which led to a spate of executive resignations. It's believed the accounting error was related to how commercial buy-to-let loans were classified.
Capital contacted Metro Bank this morning, but it was unavailable to respond. In a statement, Metro Bank said it "strongly believes in the standalone strategy".
What is your sentiment on MTRO?
Vote to see Traders sentiment!
Further low interest pressure
Metro Bank has had to grapple with low interest rates, applying some pressure on profitability. However, the spectre of higher UK interest rates in the future may still add some lustre to Metro Bank's longer-term prospects.
Its competitors include not just traditional high street lenders, but fintech competitors like Starling, Tide and Monzo. At around 09:30 GMT Metro Bank shares were trading at 109.60p.
Read more: Metro Bank shares surge as it confirms Carlyle Group approach