Mega mergers under scrutiny as FTC, DOJ seek public input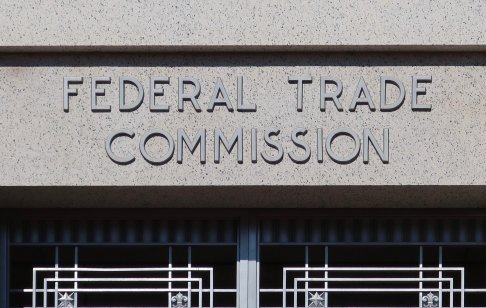 The US Federal Trade Commission and Department of Justice announced Tuesday they are exploring tougher guidelines for mega corporate mergers.
The agency's antitrust divisions are currently seeking public comments to modernise enforcement of antitrust laws regarding mergers. The agencies request follows President Joe Biden's executive order in July 2021 to rein in mergers. The 72-point order took aim at the big tech, health care, airlines and agriculture industries.
During an hour-long press conference on Tuesday afternoon, DOJ and FTC officials said they are requesting comments regarding strengthening the guideline and exploring where federal agencies could take a more "forceful" approach to enforcing current antitrust laws.
Market needs updated laws
"Illegal mergers can inflict a host of harms, from higher prices and lower wages to diminished opportunity, reduced innovation, and less resiliency," FTC chair Lina Khan said in a statement. "This inquiry launched by the FTC and DOJ is designed to ensure that our merger guidelines accurately reflect modern market realities and equip us to forcefully enforce the law against unlawful deals."
In the future, closer examination of multi-billion-dollar deals, especially in big tech, could be targeted. Over the past five years, both agencies have stepped up scrutiny of the industry.
Officials cited the $68.7bn deal of Microsoft to purchase video game maker Activision as being on the list to receive closer scrutiny. When asked about the plan, neither DOJ nor FTC officials would comment on the possible merger.
Officials said the government is "particularly interested" in learning where past guidelines "may (have) underemphasised or neglected" key aspects of competition, citing the impact on the labour market and competition not tied to prices, quality and innovation.
Digital marketing
Another area the government is seeking comments is how to treat and monitor digital marketing.
Digital marketing is when a business advertises on websites, search engines, blogs, social media, video, email and similar channels to reach customers.
John Kwoka, chief economist to the FTC chair, said issues linked with digital marketing are "not fully addressed" by the commission's merger guidelines, which were adopted 12 years ago. Some of the commission's merger guidelines are more than half a century old.
An expanding number of antitrust advocates argue enforcing the laws in the digital market "requires a different lens than what's traditionally applied to deals and competitive conduct," said Khan.
In part, the advocates argue, it is because digital marketing businesses could use the data and "network to concentrate their power and bar competition."
One government official pointed to the Commission's lawsuit against social media giant Facebook, which has purchased Instagram and WhatsApp. The government contends this purchase was done so Facebook would remain the leader in personal social networking space. Facebook denies that claim.
Merger mania
Starting in the 1980s, the trend towards concentration of companies started under then-President Ronald Reagan. For the last 40 years, large mergers met little resistance from regulators. With few exceptions, large mergers were given the green light.
Within the last five years, the number of mergers has doubled, with those occuring worth more than $5.8trn in 2021, a DOJ official said.
"Our country depends on competition to drive progress, innovation, and prosperity," said assistant attorney general Jonathan Kanter, who heads the Justice Department's antitrust division, on the press call. "We need to understand why so many industries have too few competitors, and to think carefully about how to ensure our merger enforcement tools are fit for purpose in the modern economy."
The initial comment period is open for 60 days. Afterward, officials said, the DOJ and FTC will release a draft with updated guidelines and seek additional comments before finalising them. The agencies said they are "optimistically looking" for new merger guidelines by the end of 2022.
Reaction
The Open Markets Institute, a group advocating for stricter antitrust regulations, praised the government's decision to seek comments.
"Today the DOJ and FTC should begin to orient the US government once again towards liberty and equitable democracy. The government's antimonopoly guidelines provide a critical statement of how regulators view the nature of power," said OMI executive director Barry Lynn.
Emails from Capital.com to numerous other business groups went unreturned Tuesday afternoon.
Read more: MSFT stuns gaming world with .7bn ATVI deal