Mediclinic share price rises on strong results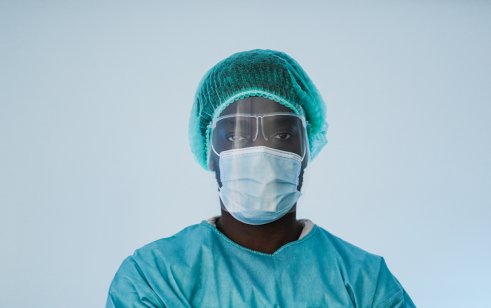 South African-based private healthcare service group, Mediclinic saw its stock price rise on Friday as it reported strong revenues in its half-year trading statement.
The group's share price surged by almost 5% to reach 323.86p in early morning trading in London after it posted a revenue increase of 12% across all three divisions compared with the same period last year. Earnings were also ahead of those seen before the pandemic. According to the group, the key driver for the strong performance was renewed patient activity across all its activities.
Mediclinic's earnings before interest, taxes, depreciation, and amortization (EBITDA) margin rose by around 15.5%, compared to the 12.1% rise posted for the same period last year.
Growth across divisions
Mediclinic, which has divisions in Switzerland, South Africa, Namibia and the United Arab Emirates, has said that various initiatives have been established to support the return towards pre-Covid-19 profitability of all the divisions.
Commenting today, Dr Ronnie van der Merwe, the group's CEO, said: "I'm pleased with how the group continues to effectively navigate the ongoing impact of the pandemic - and we are thankful to our medical professionals and employees without whom this would not be possible. Their exemplary efforts and commitment, combined with our clinical protocols, have enabled us to safely meet the ongoing demands for our healthcare services, continue to deliver on our Group operational and strategic goals and recover to pre-pandemic revenue at all three divisions."
Covid care
The group said that Mediclinic Southern Africa was continuing to treat a "significant number of COVID-19 patients while addressing the demand for urgent and elective non-Covid-19 care.
Dr Ronnie van der Merwe added: "It is encouraging to see that, as South Africa transitions out of the third wave, we are observing positive trends in non-Covid-19 activity."
Read more: AstraZeneca trial shows reduced risk of severe Covid or death