MediaZest (MDZ) up 16% on strong H2 despite Covid concerns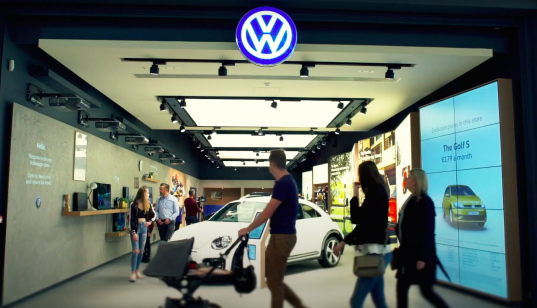 British audio-visual solutions firm MediaZest (MDZ) rose more than 16% on London's junior AIM market on Tuesday morning as it highlighted a stronger second-half performance compared to the first six months, and future growth plans.
Its stock was up 16.44% to 0.10p (0.13 cents) at 10am GMT, and is up more than 100% in the year to date.
In a trading update, the company – which produces retail display screens, projections, holograms, in-store and advertising music, and more – said the six months to 30 September saw a notable improvement in financial performance over the first half and the previous year.
New projects increased due to the lifting of Covid restrictions over the summer, improving cash flows. Its clients include Jaguar Land Rover, Pets at Home, the Post Office and Lululemon.
Last year, MediaZest reported £3m ($4m) in revenues and gross profit of £1.5m in the second half, but pre-tax earnings saw a loss of £186,000.
Ongoing demand
The company said forward demand was strong across retail, automotive and corporate office sectors, and that it had struck multi-year deals that would deliver improving results.
It also said it was looking to grow through mergers or acquisitions next year, and was in positive discussions with several potential targets.
However, it noted management was mindful that the pandemic could cause future disruption to business.
The UK is currently holding off on the reintroduction of strict Covid measures, which have been lifted since July, but ministers – including health secretary Sajid Javid and prime minister Boris Johnson – have indicated they may come into force either before or shortly after Christmas.
"In the interim, focus continues to be placed on adding more long-term clients with recurring revenue opportunities to further the successful work of recent years and build a bigger platform for that growth," MediaZest said in a statement.
Read more: UK sports data firm 4Global announces plans to list on AIM