McColl's (MCLS) stock jumps despite group's tough year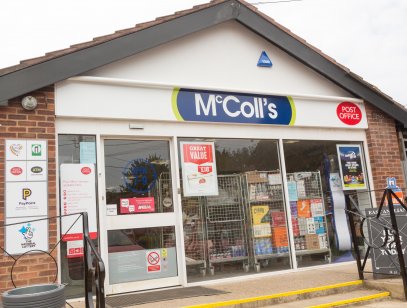 UK retailer McColl's saw its stock price rise over 6% to 12.68p ($0.17) in late-morning London trading.
The company, a convenience shop and newsagent operator, with trading names including Morrisons Daily, Martin's and RS McColl for stores in Scotland, posted a mixed report for the full-year to end of November 2021.
The company showed that on a two-year like-for-like basis, sales grew by 9.1%, retained at a higher level than pre-Covid. On a one-year basis, like-for-like sales declined by 3.3% (FY20: 12.0%).
Supply chain disruption
Total revenue for 2021 declined by 11.2% to £1.11bn (FY20: £1.25bn), principally reflecting supply chain disruption in the second half and the conclusion of the group's store optimisation programme.
Post IFRS 16, adjusted earnings before interest, taxes, depreciation and amortisation (EBITDA) is expected to be between £46m and £48m (FY20: £57.9m).
The company said lending banks remained supportive, with ongoing discussions towards an agreement for FY22 and the balance of the facility.
Store conversions
On positive note, the company said a total of 185 Morrisons Daily stores were trading at year-end, ahead of schedule, with 154 conversions completed during FY21.
The company said it had increased its target of Morrisons Daily conversions from 350 to 450 stores by the end of FY22, with significant potential to further increase stores being explored across all store sizes.
Commenting on the latest figures, Jonathan Miller, chief executive, said: "2021 has undoubtedly been a tough year for the business, starting with the impact of Covid-19 restrictions and ending with the widely reported and ongoing supply chain challenges. Although we have been able to partly mitigate these external factors, they have still had a significant impact on underlying trading.
"Despite this, we have made excellent progress on the strategic initiatives that are firmly within our control, including the accelerated roll-out of Morrisons Daily conversions within our estate, which is ahead of our expectations."
He added: "These Morrisons Daily stores are generating strong sales growth and enhanced return on investment. In less than a year's time, we expect over half our revenues to be delivered by this fascia, bringing branded, supermarket-quality convenience to our customers, with material scope to deploy further into our estate."
Read more: UK sees solid November retail sales with Black Friday boost