GameStop social media posts result in $4m fine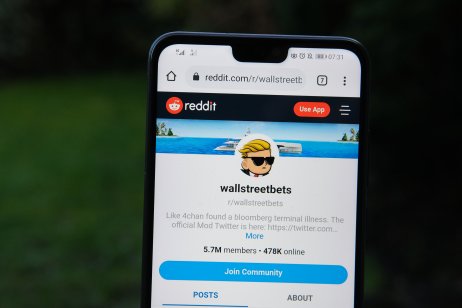 Massachusetts regulators fined insurance company MassMutual $4m (£2.9m) for failing to monitor the social media activity of its broker-dealer Kevin Gill, who is perhaps better known as "Roaring Kitty" on Reddit forums where he aided in the rise of meme stocks such as GameStop.
Secretary of the Commonwealth William Galvin announced the settlement Thursday, noting MassMutual will not only be fined but also ordered to overhaul its social media policies.
The MassMutual unit where Gill worked prohibits broker-dealer agents from discussing generic securities on social media. However, the company failed to catch that Gill had posted 250 hours of YouTube videos detailing investment strategies, at least 590 securities-related tweets and a similar volume of posts on other sites such as Reddit. Mass Mutual also failed to monitor nearly 1,700 trades effected by Gill in the accounts of three other individuals.
MassMutual employment
The MassMutual subsidiary MML Investor Services employed Gill from April 2019 until January 2021. In the role, Gill created educational materials for current and potential customers.
The company failed to realise his social media following until the meme-stock frenzy hit a crescendo in late January when GameStop closed at a peak of $347 per share 27 January. The company terminated Gill the following day, but he already had submitted a letter of resignation detailing his final day would be 29 January.
Gill amassed tens of thousands of followers across his social media accounts that were often cited as a driving force behind the market volatility surrounding GameStop, Massachusetts regulators said in the settlement.
What is your sentiment on GME?
Vote to see Traders sentiment!
Trades
MML Investor Services set a rule that would alert the company if any registered representative made a trade in a single security valued at $250,000 or more. However, this policy failed to catch at least two such trades Gill made weeks prior to his termination.
Gill sold 1,000 GameStop options contracts worth $750,000 5 January and on the same day purchased $703,600 worth of GameStop shares.
The company had disabled the monitoring system and failed catch these trades, the settlement said.
MassMutual neither admits or denies the statements from the settlement and said it is "pleased to put this matter behind us, avoiding the expense and distraction associated with protracted litigation."
Read more: GameStop slumps 40 percent as Robinhood and Redditor called to Congress