US markets rebound Monday after digesting Omicron news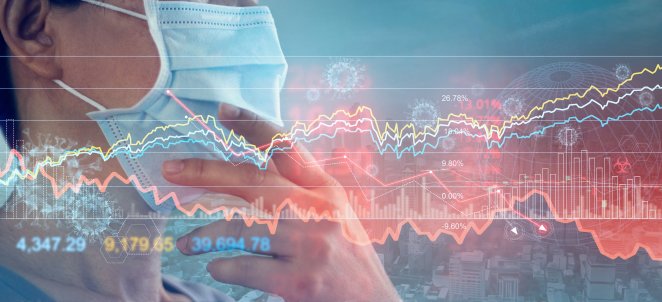 US equities staged a Monday rebound from Friday's sell-off after markets had a chance to digest the latest news about the Covid-19 Omicron variant.
The three major US stock indices rose by about 0.6% to 1.0% at the open, erasing a third of the sell-off on Friday. The Dow Jones Industrial Average then declined but remained up 0.3% 30 minutes after markets opened. The S&P 500 was up nearly 1.0% and the Nasdaq Composite was up 1.4%.
Some market participants believe the sell-off was overdone on Friday, and are preparing for investors to swoop in and buy the dip.
"While we think Omicron will just be another variant – similar to Delta and Lamba and other Greek letters – with vaccinations continuing to work, the jury is out for now," Andrew Brenner, head of international fixed income at National Alliance Securities, said in a note to clients this morning.
"We are not virologists, but we are numbers geeks, and we think the market got ahead of themselves on Friday – and while we are not dismissing the news, we think traders overreacted," he added.
What is your sentiment on US30?
Vote to see Traders sentiment!
Markets rebounding
Treasuries: Five- and 10-year Treasuries fell by 18 and 16 basis points (bps) respectively on Friday to close at 1.16% and 1.48%. Treasury yields are increasing once again on Monday, with the five- and 10-year rates each up by 6bps to 1.22% and 1.54%, respectively.
Oil: US oil benchmark West Texas Intermediate is trading at around $71.75 per barrel, which is 5.3% higher over Friday's close at $68.15. The price per barrel fell by around $10 on Friday and prices are up by around $3.60 this morning.
Gold: The price of gold is up to around $1,790 per troy ounce at the open, just slightly higher over Friday's closing price of $1,786.
What scientists know about Omicron
The reason for concern over Omicron is due to the high number of mutations in the variant, specifically the 32 mutations on the spike protein, which is the part of the virus that allows it to enter human cells, according to a report from Deutsche Bank sent to Capital.com.
The virus became the most dominant variant in South Africa in just two weeks, suggesting that it spreads faster than the Delta variant, Deutsche analysts noted.
However, reports from South Africa so far suggest symptoms are mild, and are characterised more by aches and fatigue than the loss of taste and smell associated with Covid-19.
Vaccines and the variant
It is still too early to say what this means for vaccine effectiveness, but Pfizer BioNTech said it expects data on vaccine effectiveness within two weeks.
Previous variants have made vaccines less effective. Delta dropped the effectiveness of the Pfizer vaccine to 88% from 93%, according to study from Public Health England. Likewise, the Delta variant dropped the effectiveness of AstaZeneca vaccine to 60% from 66%.
"Even if the virus does evade the current vaccines, these can be altered," Deutsche Bank wrote over the weekend. "Pfizer has said it could make a variant vaccine in 100 days, so this is unlikely to send us back to square one."
Read more: Omicron Covid-19 variant sets off strong market reaction