Market close: Stock indexes post rebound from sell-off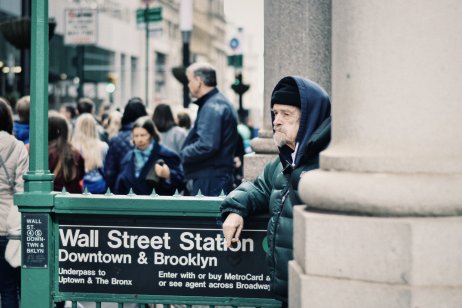 The major US indices are up again on Monday following Black Friday's plunge and the announcement of the new Covid-19 variant Omicron.
The Dow Jones Industrial Average jumped 297 points, or 0.8%, to about 35,200, the S&P 500 index improved 71 points, or 1.6%, to around 4,665, while the Nasdaq Composite Index soared 313 points, or 2%, to near 15,802 and a session high.
At the close of trading on Black Friday, the Dow Jones Industrial Average plummeted around 905 points, or 2.5%, to post its worst day of the year, while the S&P 500 went down 2.3% and the Nasdaq Composite was right behind with a 2.2% dip during session trading.
At its session low, the Blue-Chip Dow lost over 1,000 points.
Winners and losers: Twitter up and down after CEO exit
On Monday, shares of Twitter dipped $1.29 per share, or 2.7%, to $45.78. Stock prices for the tech giant wobbled during trading on Monday after CEO Jack Dorsey announced his resignation, effective immediately.
At the close of the session, shares for Twitter were 2.7% lower, but are trading higher after hours, up 0.7%.
Shares of Pfizer improved by $14.52, or 4.2%, to $362.52, while shares of Moderna went up $38.88 or 12% as the new Covid-19 strain, Omicron, creates further disruptions in the global supply chain.
Moderna's stock surged more than 20% Friday after Moderna said it was working to advance an Omicron-specific booster candidate.
In other tech stocks, shares of Microsoft and Apple are both trading over 2% higher.
What is your sentiment on US30?
Vote to see Traders sentiment!
Oil: Crude prices rebound after Friday's fall
West Texas Intermediate crude for January delivery jumped $1.80, or 2.6%, to settle at $69.95 a barrel, after touching an intraday high at $72.93.
On Friday, the contract dipped $10.24, or 13.1%, to close at $68.15 a barrel on the New York Mercantile Exchange.
Global benchmark, January Brent crude, spiked 72 cents, or 1%, to $73.44 a barrel on ICE Futures Europe.
Brent fell $9.50, or 11.6%, to $72.72 a barrel on Black Friday, posting the biggest one-day percentage decline since 2020.
Gold: Precious metal extends losing streak
Gold settled below $1,800 for a fourth consecutive session, as gold futures for February delivery dropped $2.90, or 0.2%, to close at $1,785.20 an ounce.
On Comex Monday, the most active February gold contract lost $2.90, or 0.2%, to settle at $1,785.20 an ounce, while December gold, the front-month contract, shed $3.20, or 0.2%, to end at $1,782.30 an ounce.
Forex: Yields hold session gains
On Monday, one US dollar equals 0.89 of the Euro, 0.75 of the Pound sterling, and 1.28 of the Canadian dollar.
The yield on the 10-year Treasury note went up five basis points to around 1.529%, versus 1.484% on Friday at 2 p.m. ET, while the ICE U.S. Dollar Index, a measure of the currency against a basket of six major rivals, was up 0.3% at around 96.36.
Read more: The Twitter end for CEO Dorsey, as TWTR stock wobbles