Market close: Gains vanish as Dow and S&P fall again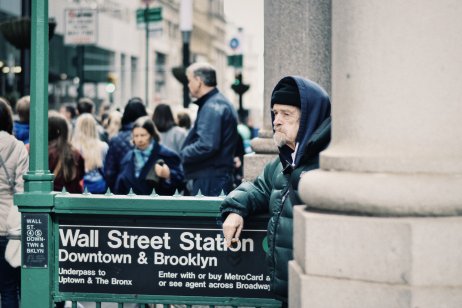 The rebound in early trading vanished as the Dow and S&P notched their fourth consecutive session in the red.
At market close, the Dow Jones Industrial average shed 50.63 points, or 0.1% to end the session at 33,919.84, while the S&P 500 lost around 0.1% to 4,354.13.
Meanwhile, the Nasdaq Composite went up 0.2% to 14,746.40.
Yesterday, the S&P 500 fell 1.7% to post its slowest day since 12 May as the Dow Jones Industrial Average crashed 614 points, or 1.8% to record its biggest one-day drop since 19 July.
The Nasdaq Composite lost 2.2% on Monday.
What's pushing the market?
The Chinese property market took heavy losses Monday as shares of Evergrande plunged 13% in Hong Kong, helping drag down US and global equities.
Although markets were closed in China Monday for a holiday, the Hang Seng fell more than 3%.
In an interview with Capital.com, Jennifer James, an investment manager at Janus Henderson Investors, said Evergrande on its own "is unlikely to cause a financial crisis."
The Federal Reserve will announce its quarterly economic forecasts and a statement on interest rates at 2 p.m. ET Wednesday
Fed officials have already implied the US central bank's $120bn (£87.33bn) spending in monthly bond purchases could be reduced later in 2021, beginning its initial strategy to end policies put in place at the start of the Covid-19 pandemic.
Tuesday's gains and losses
Shares for Lennar fell 0.6% after reporting sluggish sales from the last quarter due to supply chain obstacles.
Shares for US Bancorp went up 2.6% following the company's announcement to purchase MUFG for $8bn.
Meanwhile, shares for Uber are up 11%, shares for ConocoPhillips are up over 3%, as shares for Disney sank 3% and shares for Johnson & Johnson rose 0.7%
Yield on the 10-year US Treasury note surged to 1.323% from 1.308% Monday.

Global markets
The pan-continental Stoxx Europe 600 index rose 1%, while China Evergrande shares fell another 0.4%, taking its year-to-date dip to almost 85%.
Read more: US Bancorp buys MUFG Union Bank for bn