Market close: Equities mostly flat despite tech performance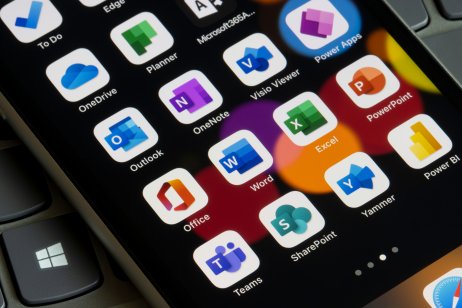 The tech-heavy Nasdaq index moved slightly higher Wednesday amid positive earnings from Alphabet and Microsoft, but the Dow Jones Industrial Average and S&P 500 indexes moved into the red as the corporate earnings rally slowed.
The Nasdaq closed roughly flat to the prior day's close gaining 0.12 points on the day at 15,235 erasing intra-day highs of 15,364. Meanwhile, the Dow fell by 266 points or 0.74% while the S&P 500 is down 23 points or 0.51%.
In capital markets, Treasury yields fell significantly as the Bank of Canada became the latest central bank to roll back pandemic-era support programs on the eve of the US Federal Reserve meeting next week to enact similar rollbacks. Treasury yields at the 10-year part of the curve fell 9 basis points to 1.54% while 30-year Treasuries dropped by 10 basis points to 1.93%.
Market winners
Solar energy company Enphase Energy was the biggest winner in the market Wednesday as shares shot up nearly 25% to a price of $216 per share.
The company reported earning 60 cents per share on sales of $352m in the third quarter, compared with adjusted earnings per share expectation of 49 cents on sales of $345m.
Alphabet and Microsoft were also big winners on the day following strong third quarter earnings that reported in afterhours on Tuesday. Alphabet reported 41% higher revenues for the quarter year over year while Microsoft's share price hit new all-time highs in recent trading on the back of a 27% year over year increase in profit.
What is your sentiment on ENPH?
Vote to see Traders sentiment!
Market losers
Pest control company Rollins, social media website Twitter and financial technology company Fiserv all fell by more than 10% on the day.
Fiserv CEO Frank Bisignano's said the company lost "a large processing client," which the company said will have a minimal impact on revenue. Nonetheless, shares fell 11 points to $98 per share.
Twitter shares declined by more than six points to $54 per share after the company reported mixed results after hours on Tuesday. Investors were concerned with the pace of new users as well as new Apple privacy changes that could impact the company.
Global markets
In Asian markets, the Shanghai Composite is 0.98% lower while Tokyo's Nikkei 225 fell 0.02% on the day.
Meanwhile, the pan-European Stoxx 600 index was down 0.36% on the day. Canada's S&P / TSX Composite ended the day down 1.03%.
Read more: Microsoft profits, share price reach record highs
The difference between stocks and CFDs:
The main difference between CFD trading and stock trading is that you don't own the underlying stock when you trade on an individual stock CFD.
With CFDs, you never actually buy or sell the underlying asset that you've chosen to trade. You can still benefit if the market moves in your favour, or make a loss if it moves against you. However, with traditional stock trading you enter a contract to exchange the legal ownership of the individual shares for money, and you own this equity.
CFDs are leveraged products, which means that you only need to deposit a percentage of the full value of the CFD trade in order to open a position. But with traditional stock trading, you buy the shares for the full amount. In the UK, there is no stamp duty on CFD trading, but there is when you buy stocks.
CFDs attract overnight costs to hold the trades, (unless you use 1-1 leverage) which makes them more suited to short-term trading opportunities. Stocks are more normally bought and held for longer. You might also pay a stockbroker commission or fees when buying and selling stocks.