Market close: Equities digest another busy earnings day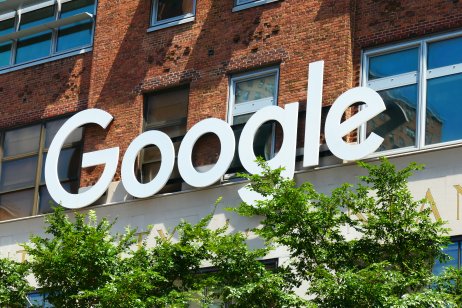 Equity markets closed in the green on Tuesday following another busy day for earnings that will continue in after-hours as tech companies Alphabet and Microsoft report.
The Dow Jones Industrial Average closed up just 0.04% to close at 35,756, despite that for the second day in a row, the index hit a new 52-week intraday high of 35,892.
Likewise, the S&P 500 gained 0.18% on the day reaching a new 52-week intra-day high of 4,598 and closing at 4,574. The Nasdaq traded up by 0.06% to 15,235 as the tech-heavy index awaits results from Google's parent company and Microsoft.
Market movers
The biggest winners on the day were shipping company United Parcel Service and semiconductor maker Nvidia, each which climbed by nearly 7% on the day.
Higher shipping prices and an increase in e-commerce allowed UPS to top analysts' expectations during the third quarter. Meanwhile, Nvidia benefitted from new Facebook spending plans that are expected to boost the chipmaker's revenue.
On the other side of divide, Lockheed Martin shares tumbled by nearly 12% for the biggest loss on the day. The defense contractor not only missed analysts' expectations but also guided for lower revenues and profit margins next year as it works through several issues.
Another defense contractor, Raytheon, also reported a miss in third-quarter results, but only saw its shares fall by around 2%.
What is your sentiment on NVDA?
Vote to see Traders sentiment!
Global markets
In Asian markets, the Shanghai Composite is 0.34% lower while Tokyo's Nikkei 225 gained 1.77% on the day.
Meanwhile, the pan-European Stoxx 600 index was up 0.77% on the day. Canada's S&P / TSX Composite ended the day down 0.52%.
Read more: 3M overcomes supply chain constraints in Q3 earnings
The difference between stocks and CFDs:
The main difference between CFD trading and stock trading is that you don't own the underlying stock when you trade on an individual stock CFD.
With CFDs, you never actually buy or sell the underlying asset that you've chosen to trade. You can still benefit if the market moves in your favour, or make a loss if it moves against you. However, with traditional stock trading you enter a contract to exchange the legal ownership of the individual shares for money, and you own this equity.
CFDs are leveraged products, which means that you only need to deposit a percentage of the full value of the CFD trade in order to open a position. But with traditional stock trading, you buy the shares for the full amount. In the UK, there is no stamp duty on CFD trading, but there is when you buy stocks.
CFDs attract overnight costs to hold the trades, (unless you use 1-1 leverage) which makes them more suited to short-term trading opportunities. Stocks are more normally bought and held for longer. You might also pay a stockbroker commission or fees when buying and selling stocks.