Market close: Economic data shines for retailers, manufacturing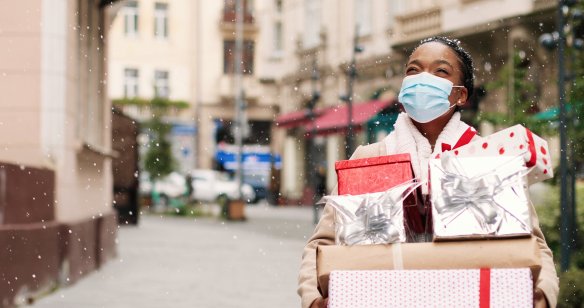 The US economic picture looks brighter on Tuesday following strong consumer retail and manufacturing data prints as well as positive corporate earnings reports.
US retail sales rose by 1.7% month over month in October, beating expectations for a 1.1% rise, according to a report from the US Census Bureau released on Tuesday. Additionally, industrial production and manufacturing output are now both above their pre-Covid levels, increasing at 1.6% and 1.2% in October respectively, above September's print, according to data released by the US Federal Reserve on Tuesday.
Both data prints sent US stock indices higher. The Dow Jones Industrial Average closed up 0.15%, the Nasdaq is up 0.77% and the S&P 500 ended the day 0.54% higher.
Supply chain constraints
The retail numbers point to a strong holiday sales season for major retailers with Black Friday sales just around the corner on 26 November.
Still, supply chain disruptions continue to cause strains in the economy. Evidence of that showed up in Walmart's earnings today as the company used its size to navigate the supply chain issues, keep prices low and attract more price-sensitive customers. This allowed the company to beat analysts' estimates for the quarter. However, Walmart shares still fell by 2.55% on the day.
Similar strains were evident in manufacturing and industrial production, where Wells Fargo analysts said the supply constraints are an immense frustration to firms looking to put their plants and equipment to profitable use.
"The enduring headwind for output is not from the Hurricane (Ida) but rather from the ongoing supply chain crisis," Wells Fargo economists wrote today in a report obtained by Capital.com. "With very few signs pointing to improvement, the most succinct observation about manufacturing in particular and industrial production more broadly is that demand continues to outstrip supply."
What is your sentiment on LCID?
Vote to see Traders sentiment!
Market movers
Electric car maker Lucid Group was perhaps the biggest winner on the day as its shares shot up by more than 23% after reporting third-quarter earnings a day earlier.
The luxury electric car maker has yet to ship a car but reported that customer reservations rose to 17,000, which sent shares to new highs of $55.52 per share giving Lucid a valuation of $89bn surpassing Ford Motor's $79bn market cap.
Qualcomm also gained 7.89% on the day hitting new intraday highs of $183.73 per share. The chipmaker, which has increased its reputation as the largest semiconductor provider for smartphones, announced plans to diversify into self-driving vehicles with BMW as its first customer.
Some of the biggest losses on the day came from Norwegian Cruise Lines (7.33%), Activision Blizzard (6.09%), and Boeing (3.12%).
Global markets
In Asian markets, the Shanghai Composite is 0.33% lower while Tokyo's Nikkei 225 gained 0.11% on the day.
Meanwhile, the pan-European Stoxx 600 index gained 0.24% on the day. Canada's S&P / TSX Composite ended the day up 0.16%.
Read more: Hot US economy shows surprise retail, manufacturing gains