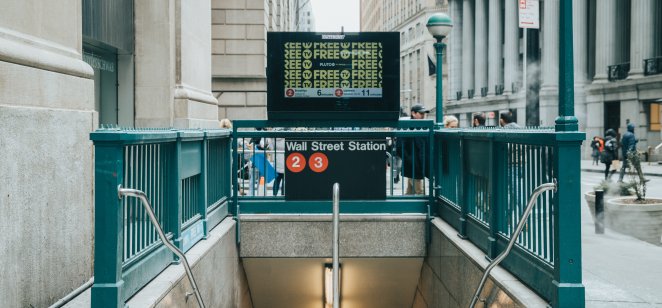 US benchmarks traded mixed Monday as the Dow jumped nearly 100 points, and the bond and energy sectors rallied for big gains.
The Dow Jones Industrial Average was up 71.37 points to 34,869.37 as energy stocks and bank shares powered the blue-chip stocks.
Meanwhile, the S&P 500 fell 0.28% to 4,443.11 and the Nasdaq Composite fell 0.52% to close at 14,969.97.
Surging energy and bond markets
The Global benchmark Brent crude went up 2.1% to $78.81 per barrel by mid-day trading, posting its highest level since October 2018.
The 10-year Treasury yield peaked over 1.5% Monday, recording its highest mark since June, up from 1.30% at the end of August.
Monday's gains and losses
Shares for Carnival Corp were up 3.7%, shares for United Airlines went up 0.6% and shares of Boeing flew 1.3% higher.
Shares for Google's Alphabet were down 0.8%, while shares for the special-purpose acquisition company, Gores Guggenheim, were up 5.3% after it agreed to merge with Swedish electric-vehicle maker Polestar.
Also in the energy sector, shares for Occidental Petroleum were up 7.4%, shares for Marathon Oil improved to 6.2% and shares for Valero Energy shot up 4.6%.
The pan-continental Stoxx Europe 600 retreated 0.2% and the Shanghai Composite Index sank 0.8%, while Hong Kong's Hang Seng Index was up less than 0.1%.