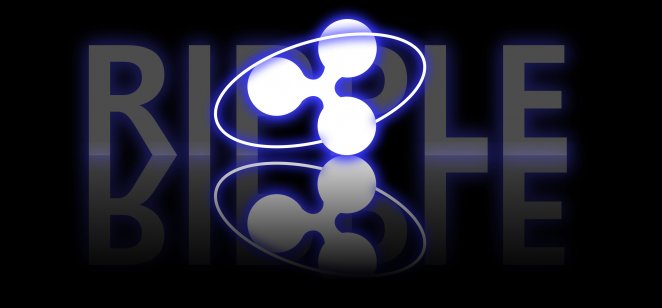 Content
Many cryptocurrency players' eyes are on Ripple as its legal battle with the US Securities and Commission (SEC) heats up.
And many other eyes will be on a former Ripple advisor as he assumes a new role with the US Federal Reserve.
The backers of XRP are one of a number of crypto firms currently involved in litigation.
What is your sentiment on CEL/USD?
Vote to see Traders sentiment!
XRP to USD
Important court win
Ripple, producer of the XRP coin, scored an important court victory on Tuesday as US Magistrate Judge Sarah Netburn denied the SEC's motion to prevent one of its former officials' views on ether (ETH), the cryptocurrency backed by the Ethereum blockchain, from being used as evidence.
The former official, William Hinman, had contended in 2018 that fundraising efforts related to the creation of ether did not constitute securities transactions.
In 2020, the SEC sued Ripple Labs, and its two leading executives – Brad Garlinghouse and Christian Larsen – on allegations that the company raised more than $1.3bn "through an unregistered, ongoing digital asset securities offering."
XRP 'not' securities
Ripple has maintained that XRP coins do not comprise securities and, the company argues, Hinman's comments on ether prove that point.
The SEC had argued that Hinman's comments, made in a Yahoo Finance event in San Francisco, were subject to attorney-client privilege.
"The hypocrisy in arguing to the court, on the one hand, that the speech is not relevant to the market's understanding of how or whether the SEC will regulate cryptocurrency, and on the other hand, that Hinman sought and obtained legal advice from SEC counsel in drafting his speech, suggests that the SEC is adopting its litigation positions to further its desired goal, and not out of a faithful allegiance to the law."
ETH to USD
Industry fighting securities label
The judge's decision comes as the cryptocurrency industry is fighting to prevent digital assets from being regulated as securities.
Two senators have launched a bipartisan bill designed to treat cryptocurrencies as commodities rather than securities. Such a ruling could reduce red tape surrounding crypto as the largely unregulated sector seeks clear rules that would make trading easy, help prevent scams and provide greater consumer protection.
On Twitter, Delphi Digital general counsel Gabriel Shapiro called Netburn's decision a "big tactical win for Ripple. Former federal prosecutor James Filan, now a defense attorney, called it "a body slam."
'Big win' for Ripple
Attorney Fred Rispoli tweeted that the decision means the SEC is "likely to lose big on a Ripple [request for admission] discovery motion."
Rispoli started efforts on a class-action lawsuit on behalf of lead plaintiff Shannon O'Leary in April that would have alleged that Hinman and former SEC chairman Jay Clayton interfered in the business of the XRPL Network tied to Ripple.
| | |
| --- | --- |
| Long position overnight fee | -0.0500% |
| Short position overnight fee | 0.0140% |
| Overnight fee time | 21:00 (UTC) |
| Spread | 5.00 |
| | |
| --- | --- |
| Long position overnight fee | -0.0500% |
| Short position overnight fee | 0.0140% |
| Overnight fee time | 21:00 (UTC) |
| Spread | 60.00 |
| | |
| --- | --- |
| Long position overnight fee | -0.0500% |
| Short position overnight fee | 0.0140% |
| Overnight fee time | 21:00 (UTC) |
| Spread | 0.00600 |
| | |
| --- | --- |
| Long position overnight fee | -0.0500% |
| Short position overnight fee | 0.0140% |
| Overnight fee time | 21:00 (UTC) |
| Spread | 0.0008747 |
But the suit was withdrawn pending the outcome of the SEC-Ripple legal dispute.
Eyes on former advisor
Meanwhile, many observers are waiting to see how former Ripple advisor Michael Barr's appointment with the US Federal Reserve (Fed), the country's banking watchdog, will affect the cryptocurrency sector.
The Senate confirmed President Joe Biden's appointment of Barr as the Fed's vice-chairman for supervision.
His appointment comes while different federal agencies, on a mandate from Biden, are weighing how cryptocurrencies should be governed.
While SEC chief Gary Gensler has expressed a clear preference for regulating digital assets as securities, Fed boss Jerome Powell has indicated that the US central banker could eventually produce its own stablecoin.
Stablecoin conundrum
Therefore, Barr's appointment and subsequent actions could have implications for retail investors as they decide whether to purchase Ripple and other assets.
The sector has been rocked by the recent bankruptcies of Voyager Digital, Three Arrows Capital and the Celsius Network after the companies racked up hundreds of millions of dollars in debt. And, the industry and lawmakers will be anxious to avoid repeats in the future.
CEL to USD
Not first choice
However, Barr was not Biden's first choice for the position. The president's previous nominee, Duke University professor Sarah Bloom Raskin, withdrew herself from consideration after West Virginia Democratic Senator Joe Manchin and Maine Republican counterpart Susan Collins indicated that they would vote against her appointment.
The two senators' opposition meant that Bloom Raskin's nomination would have been defeated because the Democrats only hold a one-seat advantage in the Senate.
Bloom Raskin had caused a backlash by calling for the US economy's quicker transition away from fossil-fuel production.
But Barr, who is considered to be hawkish on regulation, received widespread Senate support.
Read more