Malaysia's ATA slumps as Dyson dumps firm over labour concerns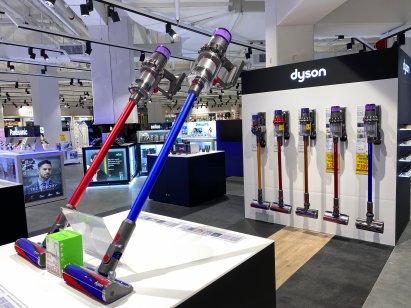 Malaysia-based electronics manufacturer's, ATA IMS, stock crashed to near five-year low after British home appliance maker Dyson cut ties with the supplier over its labour practices and whistle-blower allegations.
Last week, the company confirmed receipt of contract termination notices from Dyson Operations and Dyson Manufacturing, which will be effective from 1 June.
ATA IMS' stock plunged over 67% last week to take its decline in the month of November to nearly 80%.
Labour concerns
Reuters reported that current and former ATA employees revealed that they worked hours beyond limits under Malaysian laws and laboured on public holidays too.
A former ATA employee was beaten by the police after ATA officials reported him to a police station for sharing information about the conditions at the factories, Reuters revealed following an interview with the employee.
On Friday, ATA said it has appointed a law firm to conduct an independent review of the allegations by the former employee.
Malaysia under scrutiny
The company said, "the preliminary findings of the independent law firm indicates that the allegations may be unjustified."
ATA added that no issues of forced labour were found in the company in the past from inspections carried out by Malaysia's Department of Labour and Department of Occupational Safety and Health.
Malaysia has faced criticism over the working and living conditions of migrant workers which hurt its reputation as a major global manufacturing hub.
Top Glove, Sime Darby import ban
In the past 15 months, four Malaysian companies have been added to the import ban list by US Customs officials over allegations of forced labour practices.
Glove maker Supermax was the latest to be added to the list. Palm oil producers Sime Darby and FGC Holdings are also on the list, while Top Glove was allowed to resume exports to the US in September following a year-long ban.
The world's largest manufacturer of medical gloves, Top Glove, was dropped from three environmental, social and governance indices in June this year over forced labour allegations.
Read more: Malaysian glove maker's shares slump after US ban