Macy's (M) gains 18% on earnings beat, revised guidance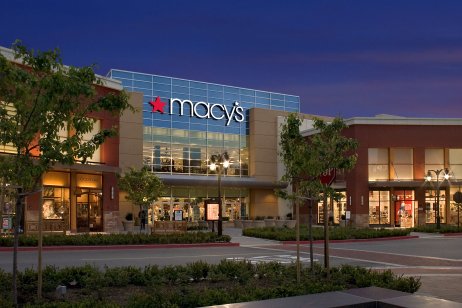 Macy's traded up by more than 18% to a price of $36.50 per share at market open as the company beat third-quarter earnings estimates and pitched investors on its growth in e-commerce.
Net sales increased by 36% to $5.44bn (£4.03bn)in the quarter ended 30 October, up from $4bn during the comparable period a year earlier. Macy's beat analyst expectations for net sales of $5.2bn.
The department store also raised full-year guidance to net sales of $24.12bn–$24.28bn up from earlier expectations of $23.55bn–$23.95bn.
"What we saw in 2020 was the pulled forward demand, and clearly we prepared for that again. You saw that in what we did with the move forward of our Friends and Family event into October, (which) was our best month of the third quarter even when you take out the Friends and Family shift," management said on the earnings call. "November has started out strong … and the amount of business that we do from Thanksgiving, cyber week and going into the holidays – all of that is in front of us".
Digital spin-off
Last month, activist investor Jana Partners acquired a stake in Macy's and is pressuring the company to separate its e-commerce business.
Such a deal would mirror what luxury retailer Saks Fifth Avenue is pursuing. Saks is preparing an initial public offering of its e-commerce business for early next year at a reported $6bn valuation, which has tripled since it was first announced.
However, Macy's management said it is not ready yet to commit to that same strategy.
"We're looking at a range of things including the net of cost benefits and execution associated with operating as one integrated business vs operating as two separate businesses," management said on the earnings call. "Ultimately, we just need to see that the additional shareholder value can be unlocked beyond the potential of our current approach".
What is your sentiment on M?
Vote to see Traders sentiment!
Digital sales
Macy's current strategy saw digital sales increase by 19% year over year in the latest quarter; digital sales are up 49% versus the comparable period in 2019.
However, digital penetration did decline to 33% of total sales, five percentage points lower year over year, as consumers resumed more in-person shopping.
Macy's also announced plans to launch a "curated digital marketplace" in the second half of next year that will allow select third-party merchants to sell their products on macys.com and bloomingdales.com.
To create the platform Macy's is partnering with enterprise marketplace software provider Mirakl, which already partners with other large retailers such as H&M and Best Buy.
Read more: Hot US economy shows surprise retail, manufacturing gains