Lucid (LCID) stock price climbs on reservations gain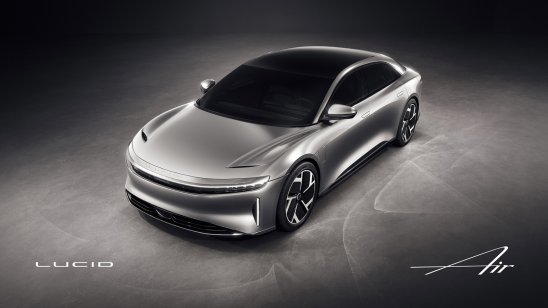 US startup electric-vehicle maker Lucid Motors' stock price increased more than 5% in after-hours trading Monday on a reservations gain.
Lucid, which went public through a merger with a special-purpose acquisition company (SPAC) on the Nasdaq Global Select Market in July, has increased its reservation count to 17,000 currently after boosting it to 13,000 in the third quarter, the company said in its earnings report. Meanwhile, the company is on track to meet its EV production target.
Target not without risks
"We remain confident in our ability to achieve 20,000 units in 2022," said CEO and chief technical officer Peter Rawlinson in a news release accompanying the earnings report. "This target is not without risk given ongoing challenges facing the automotive industry, with global disruptions to supply chains and logistics. We are taking steps to mitigate these challenges, however, and look forward to the launch of the Grand Touring, Touring, and Pure versions of Lucid Air through 2022."
On Monday, the Air sedan was named MotorTrend magazine's car of the year.
Expanding to Europe and Middle East
On a conference call with analysts, Rawlinson said the company plans to expand its footprint in Europe and the Middle East in 2022.
"We're extremely excited about the prospects of these two regions," Rawlinson said.
The company has opened a studio and service centre in Vancouver, British Columbia and is slated to open another Canadian location in Toronto in 2022. More North American locations are also planned, he said.
Rawlinson said Lucid Air's recent media exposure has resulted in "an accelerated pace" of new reservations. The company, he added, expects the company's luxury EV market to increase 5% over the next few years.
Company has $4.8 billion in cash
The company did not provide a breakdown of vehicle-relative revenues because deliveries from its Casa Grande, Arizona plant only commenced 30 October, said CFO Sherry House on the conference call.
Lucid reported having $4.4bn cash on hand at the end of the third quarter. House said the company bolstered its balance sheet to $4.8bn in cash through the closing of its merger with the SPAC and $173m in exercised public warrants.
Read More: US cannabis legalisation legislation puffs up industry, for now